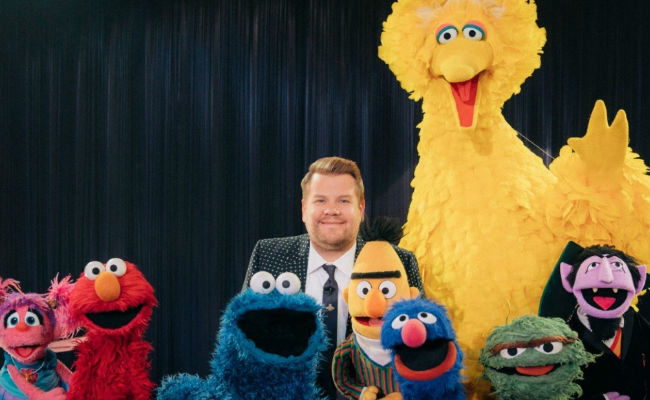 Happy 50th birthday Sesame Street!
It's a milestone birthday for the much-loved, venerable children's educational TV program, and amidst a slew of on-air and social media-centred celebrations including a big, fun TV special hosted by Joseph Gordon-Levitt, everyone's favourite counting and spelling Muppets found their way to James Corden's The Late Late Show.
Naturally they couldn't just walk on and so, using an imaginative reworking of the Sesame Street theme song, everyone from the Count to Big Bird, Grover, Oscar to Elmo and Bert and Ernie and Abby Cadabby goes through most of CBS's Television City in search of James and his audience.
They take a while to get there but honestly who cares since watching the gang warble their way through all manner of TV sets is a joy in itself.
Even better is the fact that the show is as strong as ever, heading into its 50th season (now on HBO) with the exciting theme of "Oops and Aha!: Embracing the Power of Possibilities".