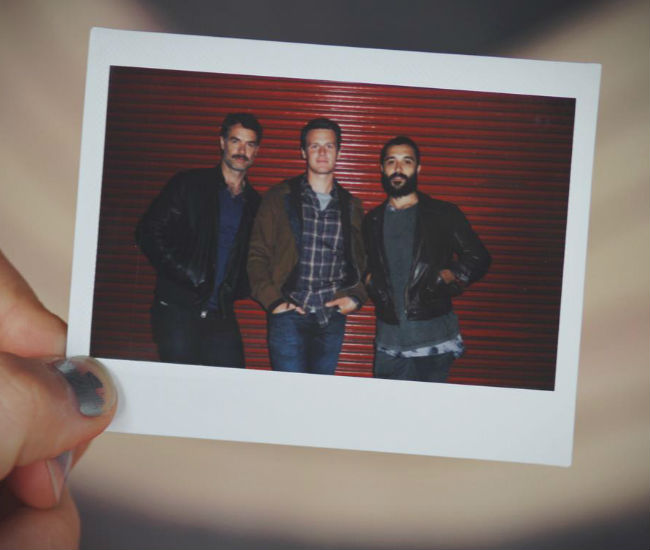 It is eminently possible for life to be a many-splendoured thing.
But if you're Patrick (Jonathan Groff), Agustín (Frankie J. Álvarez) or Dom (Murray Bartlett), three friends living in San Francisco, juggling careers and busy social lives with what often feels like the endless search for Mr. Right, it can feel like there are a million things complicating your chances of getting your hands on any kind of many-splendoured anything.
Returning in the second season of HBO's critically and commercially well-received series Looking, life is as tricky as ever with perpetually ill-at-ease Patrick kind of romantically torn between his boss, video wunderkind Kevin (Russell Tovey) and Richie (Raúl Castillo), budding restauranteur Dom trying to figure if Lynn (Scott Bakula) loves him or loves him not, and newly single Agustín wondering if he wants anyone at all (of course he does).
Keeping it all real with her no-bullshit words o' wisdom, is Dom's BFF Doris (Lauren Weedman) who has no qualms about telling it like it is while happily crashing "sausage parties" where and when they may occur, all while maybe, just maybe. finding some hot hetero loving of her own.
We can also look forward to some guest-starring guy candy in the form of Daniel Franzese (Mean Girls), and Matthew Risch (Pal Joey, Test) who no doubt will cause some emotional ructions here and there among our close knit group of friends.
Yes life can get complicated but as Patrick, sweet, soulful, deep-thinking Patrick, the heart and soul of the show, reminds Dom one night via a Walt Whitman quote (for which he gets some good-natured schtick from his friend), things might be a little easier if everyone just learned to live in the present and not sweat the would-be, should-be moments so much:
"Happiness, not in another place but this place…not for another hour, but this hour."
Looking season 2 premieres at 10/9c on 11 January 2015 on HBO.