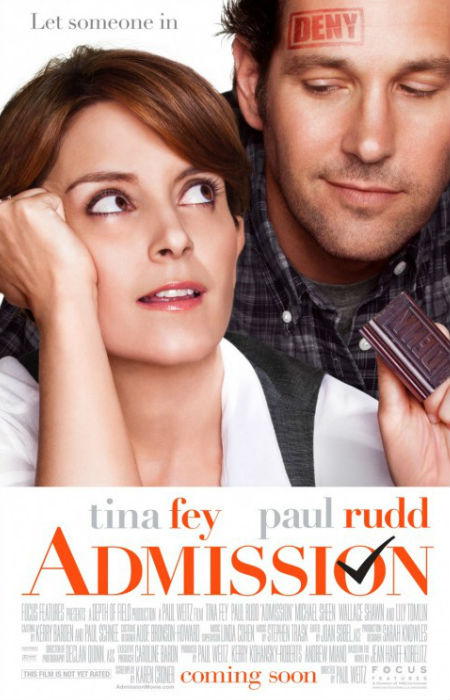 MOVIE SYNOPSIS
Tina Fey and Paul Rudd star in director Paul Weitz's comedy about an uptight Princeton admissions officer who encounters a teenage prodigy who may be her long-lost son while recruiting students from an alternative high school. Years ago, Portia Nathan (Fey) quietly placed her newborn son up for adoption. Now she's got a great career recruiting students for Princeton University. Then, one day, she receives an unexpected call from her free-spirited college classmate John Pressman (Rudd), who runs an alternative high school that's home to some very gifted students. One such student is Jeremiah (Nat Wolff), whom John believes could be the son that Portia gave up for adoption back in her youth. Meanwhile, as Portia puts her career in jeopardy by altering Jeremiah's transcript, an unexpected romance begins to blossom. ~ Jason Buchanan, Rovi (via movies.msn.com)
Ruts.
They're one of life's occupational hazards.
Some people happily sink into them, either too scared, too comfortable, or too frightened to jeopardise what they have, to fight their way out of their energy-sapping embrace.
Others leap out of them with alacrity, assuming they were ever sucked into them in the first place which is doubtful,  pushing the envelope like their lives depend on it.
Portia Nathan (Tina Fey, 30 Rock) definitely falls into the former category, happy with the groove her life has fallen into, which is it must be said a very successful one and as ruts go, one of the better ones, and sees no need to fix what ain't broken.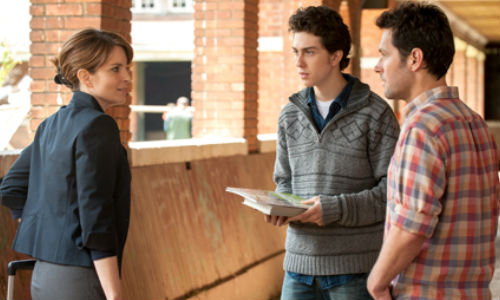 That is of course until her past comes rushing up to meet her in the form of student prodigy Jeremiah who may or may not be the child she gave up for adoption many years previously.
And if that isn't enough comfortable-rut busting for one day, she also finds herself slipping, completely unexpectedly, into a relationship with her old college classmate, John Pressman (Paul Rudd), who just happens to run the alternative school Jeremiah attends and is the unwitting catalyst of the slow unravelling of Portia's cosy easily-predicatable existence.
It goes without saying that actors as talented as Fey and Rudd will eat this movie up for dinner, and the trailer promises all sort of merriment and mirth as old certainties and future possibilities collide, and all sorts of life-unsettling chaos ensues.
As a man dedicated to keep himself as far from ruts as possible, but keenly aware I fall into them anyway, I'm looking forward to watching Admission which looks to be both hilariously funny and keenly observant all in one highly enjoyable package.
Currently showing in the US and Canada (it opened 22 March), there's no word on an Australian release date yet.