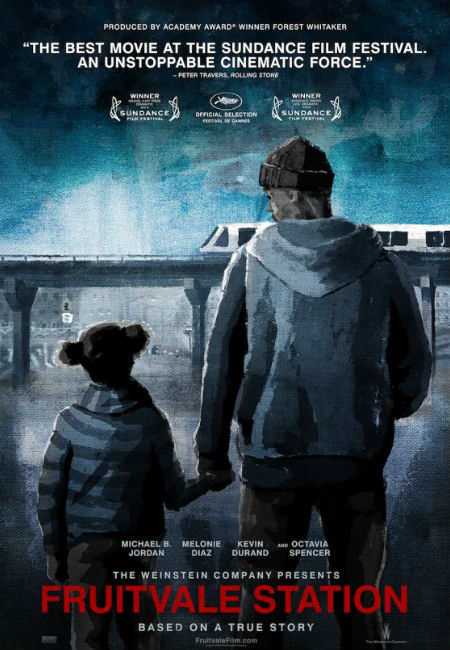 MOVIE SYNOPSIS
Starring Michael B. Jordan and Octavia Spencer, "Fruitvale Station" tells the true story of Oscar Grant (Jordan), who was shot and killed at age 22 by a BART police officer at the Fruitvale station in Oakland, Calif. on New Year's Day in 2009. Grant's death was caught on video thanks to cell phone cameras focused on his arrest, and the footage sparked outrage around the country. "Fruitvale Station" deals with the last day of Grant's life. (source: huffingtonpost.com)
Movies that deal with recent real world events can be problematic.
Without the benefit of sufficient time elapsed to probably analyse the incident at hand, and with emotions running high, and perspectives skewed somewhat by closeness to the event, you can up with a movie that omits important facts, leans too far one way or the other, and which fails to adequately convey the full import of the moment.
By all accounts, Fruitvale Station, which recounts the last day in the life of Oscar Grant, an unarmed man who was shot once in the back by a member of the San Francisco Police Force after reports of a fight on a train and died the next morning, avoids all these pitfalls.
It benefits in part from the fact that the tragic incident was captured on multiple by multiple witnesses on a large number of mobile devices, ensuring that any conjecture about what was said and done was relatively moot.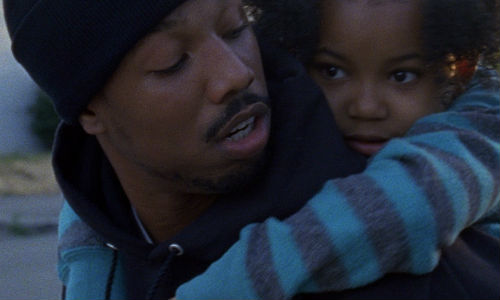 Of course, what all this documentary evidence can't comprehensively identify is why Officer Johannes Mehserle acted in the manner he did, using his gun instead of a taser to subdue Grant, nor what was going through Grant's mind as he lay face first on the BART (Bay Area Rapid Transit) platform, an innocent man in the wrong place at the wrong time.
Much of the why, though of course not all of it, is drawn from the two court cases which followed Grant's death.
The first one undertaken by Alameda County where the incident took place, and where Mehserle was convicted of involuntary manslaughter; and the subsequent Federal civil rights case brought by the U.S. Justice Department where Mehserle was given a two year sentence, less time already served.
Whatever the hard, cold nuts and bolts of the case, the fact remains that a man lost his life that day, and it's this fact that forms the powerful emotional core of this remarkable movie.
Fruitvale Station opens in limited release in the USA on 12 July 2013, with other countries to follow later in the year and into early 2014.