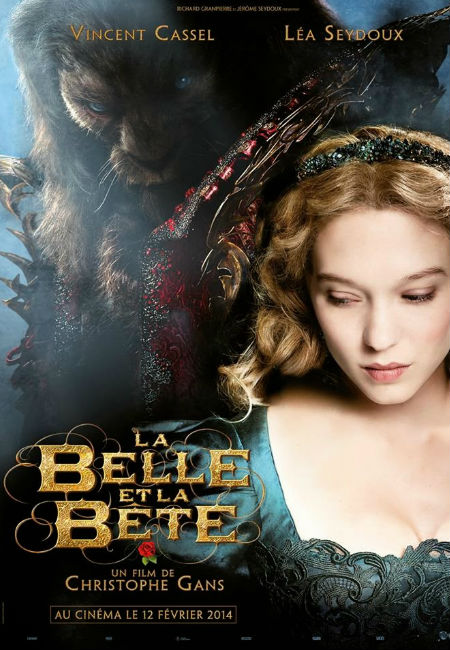 SNAPSHOT
1720. After a shipwreck, a ruined merchant has to exile into the countryside with his six children. Among them is Belle, the youngest of his daughters, joyful and full of grace. During an harassing journey, the merchant discovers the magical domain of the Beast, who condemns him to death for stealing one of his roses. Feeling responsible for the terrible fate striking her family, Belle decides to sacrifice herself for her father. In the Beast's castle, it's not death that awaits Belle, but a strange life, where magic, elation and melancholia cohabit. Every night, at dinner time, Belle and the Beast meet. They learn about each other, as two strangers who couldn't be more different. Belle tries to uncover the mysteries of the Beast and his domain. At nighttime, dreams appear to her and let her know more about the Beast's past and his tragical story. This ferocious, lonely creature once was a majestic prince. Belle will try to free the Beast from his curse. (source: spoilertv.com) 
There is something absolutely magical about the classic tale of Beauty and the Beast, a redemptive story so popular and empowering that it has endured through the ages in a multitude of versions throughout Europe.
While the first published version of the tale, by Gabrielle-Suzanne Barbot de Villeneuve, appeared in 174o, it is the pared down 1757 take on the tale by Jeanne Marie Leprince de Beaumont that is the better known.
(According to the good folks at Wikipedia, the 1757 version omits Belle and the Beast's back stories, paring "down the cast of characters and simplified the tale to an almost archetypal simplicity.")
And it is this version of Belle and the Beast's inspiring love story that will be brought to what looks like lavish life by La Belle & la Bête by director Christophe Gans (Les pacte des loups aka Brotherhood of the Wolves, and Silent Hill) in early 2014.
Starring Vincent Cassell (Oceans 12 & Oceans 13, A Dangerous Method) and Léa Seydoux (Midnight in Paris, Mission Impossible 4), and scored by the much-awarded Alexandre Desplat, who has won five Oscars for his work, it looks like it will be a sumptuously gorgeous re-telling of the classic tale.
While we don't have a trailer just yet alas, we do have a serious of photos (which you can access at spoilertv.com, whose article on the upcoming film was the source for this post).