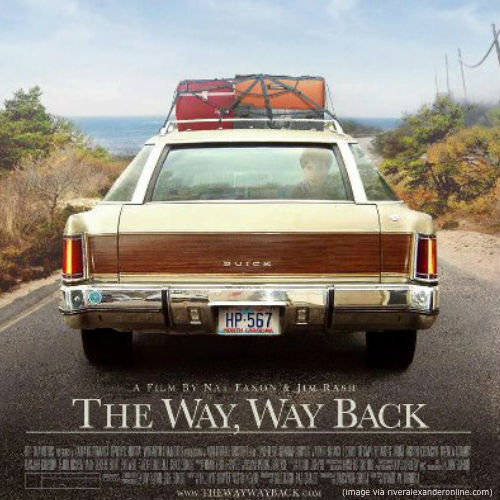 FILM SYNOPSIS
THE WAY, WAY BACK is the funny and poignant coming-of-age story of 14-year-old Duncan's (Liam James) summer vacation with his mother, Pam (Toni Collette), her overbearing boyfriend, Trent (Steve Carell), and his daughter Steph (Zoe Levin). Having a rough time fitting in, the introverted Duncan finds an unexpected friend in gregarious Owen (Sam Rockwell), manager of the Water Wizz water park. Through his funny, clandestine friendship with Owen, Duncan slowly opens up and begins to finally find his place in the world—all during a summer he will never forget.
(source: huffingtopost.com via Apple)
One of the hits of this year's Sundance Film Festival – it sold for $10 million to Searchlight, the highest price paid for any movie at the event – The Way Way Back is in many ways an autobiographical film, drawing on the real life experiences of Jim Rash (Dean Pelton, Community).
Rash, who penned the script with Nate Faxon, with whom he wrote The Descendants which just happened to score the pair an Oscar for Best Adapted Screenplay, also made his co-directorial debut, again with Faxon, with the movie.
One of the early scenes in the movie, where painfully awkward Duncan, stuck right in the middle of the agony of teenagerhood, and rather unfortunately in the "way, way back" seat of the station wagon on the way to summer holidays, is told by his mum's tactless new boyfriend Trent, played with some glee by Steve Carell in an uncharacteristically unpleasant role, that is at best a "3" in the looks department.
Way to crush a kid's spirit Trent!
This actually happened to Jim Rash, making the scene all the more poignant, who says of the incident:
"In his mind he thought he was telling me something that was a great lesson, minus the tact it took to do it. In my adult life, I've climbed a bit — I hope. Maybe I'm a 4 or a 5 now. But I survived." (source: ew.com)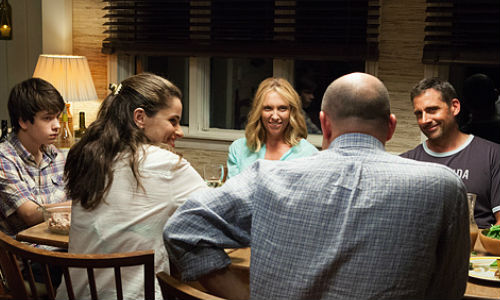 Fortunately Duncan finds a far more sympathetic father figure in the form of Sam Rockwell who plays Owen and works at the delightfully named Water Wizz Park where Duncan ends up spending a great deal of time.
There Duncan slows emerges from his self-imposed inward exile, and finds friends and yes summer love in the form of the very sweet Susanna (AnnaSophia Robb), all the while finding his way, haltingly as we all do, towards an accommodation with his looming adulthood.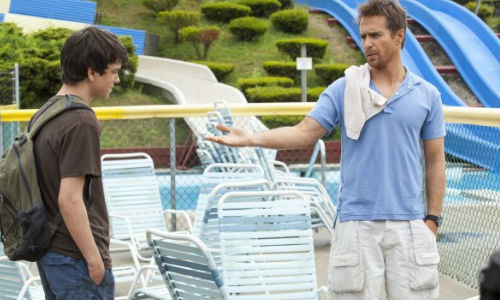 It is a funny, warm, awkward and a sympathetic knowing exploration of the pain and joy of discovering who you are really, quite apart from other people's well-meaning, or in the case of Trent, heartless observations.
As someone who did more than my fair share of messily extricating from the mire of others' opinions of me, everything about this movie strikes a chord and no doubt many other viewers will identify with Duncan's hesitant at first but finally confident and bold steps towards being the very best version of himself.
Appropriately The Way Way Back is scheduled for a summer release in the US, opening on July 5, with other countries to follow.
I am hoping Australia is not too far behind.
This is one movie I have to see this year.