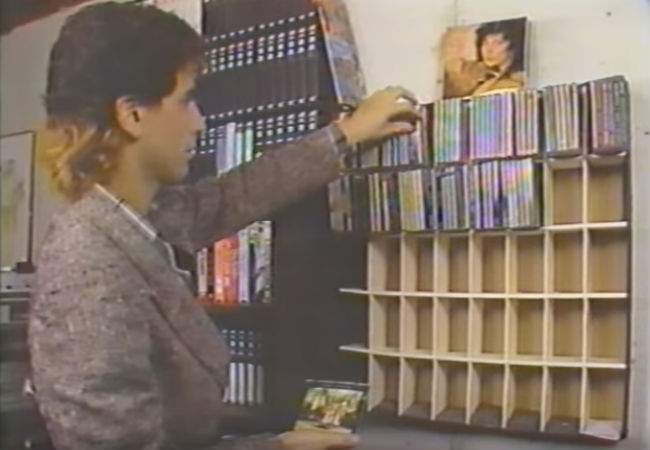 It's always fascinating to look back at the way items we take for granted today such as the compact disc were viewed when they first came on the market.
Like any new invention, there are detractors and advocates but in the case of this Detroit TV news report from 1985, brought to the masses again by ACME Streaming, which reports with breathless excitement on the introduction of the compact disc and the possibilities it offered for the serious music listener.
It even features a record collector who in just a few short months has bought a considerable number of CDs, quite a financial undertaking since they weren't that cheap at the time.
Let's hope he didn't give away all his LPs since it's now generally accepted that vinyl produces a warmer, richer sound, leading to its current resurgence as the audiophile's format of choice.
I well remember when CDs first appeared, their packaging far larger than the items themselves in a bid to assure record buyers that the smaller format didn't represent a loss of anything other than perhaps really large cover art. The excitement at the time revolved around the toughness of the format, with CDs touted, much like the Titanic well before them as indestructible.
Of course they weren't with only one scratch or scuff enough to put paid to any listening pleasure, but they were a damn sight better than cassettes and that was enough for most people, including yours truly.
So sit back, enough the trip back in time to a time when the internet was barely a glimmer in the eyes of the scientific community that birthed it, downloading wasn't even a pipedream and it really was wondrous to have a whole world of music at your disposal in such a, yes, compact format.
(source: Laughing Squid)