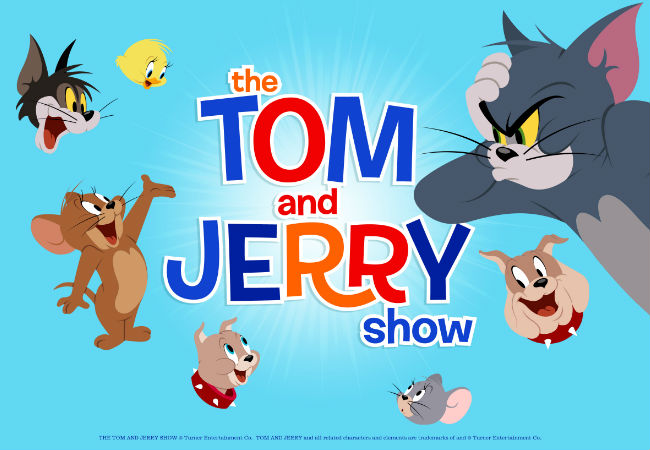 SNAPSHOT
"Each episode will feature Tom the cat and Jerry the mouse plotting against each other — with Tom's determination matched only by Jerry's own cleverness in evading capture. But this time the cartoon mayhem will not be limited to only Tom and Jerry's traditional suburban setting. In The Tom and Jerry Show, the title characters' nonstop game of cat and mouse will expand to also include more fantastic worlds, from a medieval castle to a mad scientist's lab." (synopsis via comicsworthreading.com)
Tom and Jerry are back!
Not that they ever really left in one sense with cable TV and the internet giving them, and many old cartoon characters of their vintage, a much deserved immortality of sorts, but it's been a while since they had any new episodes to cavort in.
But The Cartoon Network, which recently announced it was reviving not just The Tom and Jerry Show but Bugs Bunny (Wabbit — A Looney Tunes Production) and Scooby Doo (Be Cool Scooby-Doo!), is changing all that with all new high definition episodes.
Each show, the first of which premieres at 5.30pm ET on April 9, will consist of two 11 minute shorts which under the direction of executive producer Sam Register (The Looney Tunes Show) aims to cleave as closely as possible to "the look, core characters, and sensibility of the original theatrical shorts".
Quite whether they will manage that exactly is a matter of great contention since while you might capture the look of an original cartoon property, distilling the sensibility, the cultural worldview and creative impulses of the original creators is another thing altogether.
While I understand and welcome the effort by companies like Warner Bros to keep their much loved characters alive and kicking in the hyper competitive. attention-fractured digital age, capturing the same lightning in a bottle comic brilliance is a big ask.
But the clip below would seem to indicate that they're coming pretty darn close which cheers this cartoon-loving boys heart no end.
After all if Mickey Mouse and The Muppets, and even Peabody and Sherman can come back from the brink, then why not Tom and Jerry?