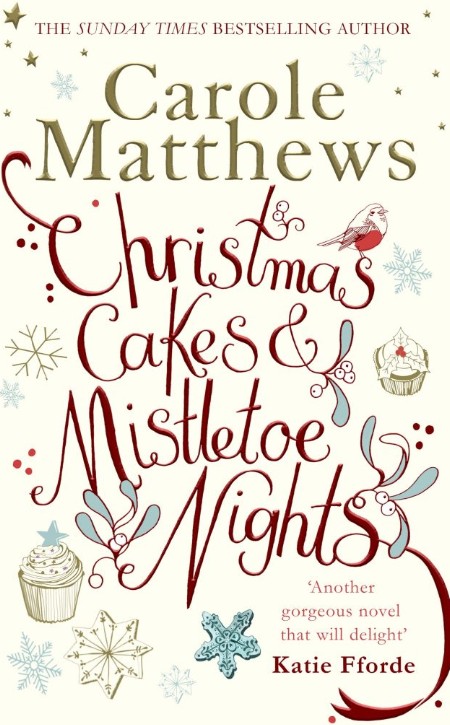 In the deepest, prettiest, warmest and cosiest, tinsel-decked parts of our collective festive soul, there is a part of us that is certain beyond a shadow of a Santa believing doubt that the perfect Christmas is possible and waiting out for us somewhere.
In this most remarkable and perfect of confected worlds, we come together with family and friends, sing carols, drink eggnog, give and unwrap presents, all wrapped up in a delicious sense that we are loved, that we belong and that we, and the people around us, matter.
Alas, reality often defies that red-and-green tinted image of Christmas, which is why it is so very good that we have authors like Carole Matthews to spin a gorgeously romantic (in all senses of the word) picture of the season through books like Christmas Cakes & Mistletoe Nights.
The title alone is worth the price of admission, harkening to one of the central themes of the genre which is all manner of baked goods everywhere and in great multitudinous abundance.
Of course, it's no great surprise that food is central to Christmas celebrations; you only have to go to the average home to see more food on one table that any person could sensibly eat in a lifetime.
But what defines books like Christmas Cakes & Mistletoe Nights is the creation and consumption of cakes and slices and seasonal goods, all of them made by a baker in a quaint English village or American town, who is the centre of the community and loved by all.
"I love Danny to pieces and would go to the end of the earth with him – not just a pleasant part of Wales. But there's still a nagging pull to m former home. The café and the house were mine for so long that it's hard to completely cut my ties." (P. 12)
It's all too easy for the more cynical among us to dismiss settings like this as impossible twee, possessed of more sugary sweetness than the average lemon drizzle cake.
But the fact of the matter is that there is something intrinsically appealing about someone finding their heart and home in a place where everyone knows them, where their baked food is the centre of all the celebrations and where love and acceptance of the unconditional variety is always present and never in question.
In Christmas Cakes & Mistletoe Nights we are treated to a world in which Fay and her decade-younger boyfriend Danny are lusciously and overwhelmingly in love, content to roam the canals of Britain on their narrowboat Dreamcatcher with their dog Diggery, living on the smell of an oily rage which is fine because their devotion to each other is all the sustenance they need.
Guffaw all you want but there is a reason stories like this hit home – either because readers lack that kind of relationship and want to live vicariously through characters who appear to have it all, or because they do but like everything in life it's a little tarnished and they want to wallow in a place where the perfect love is perfectly expressed in every piece of dialogue and narrative twist and turn.
Christmas Cakes & Mistletoe Nights is awash in that kind of loved-up bonhomie, very much so Danny and Fay throughout, but later for close friends like grouchy but lovable Lija, who has bought Fay's old family home and bakery, and perky, effervescently garrulous Rainbow, the 17-year-old worker at the bakery, who may be over the top but is a hard worker and loyal to a fault and so is loved by all.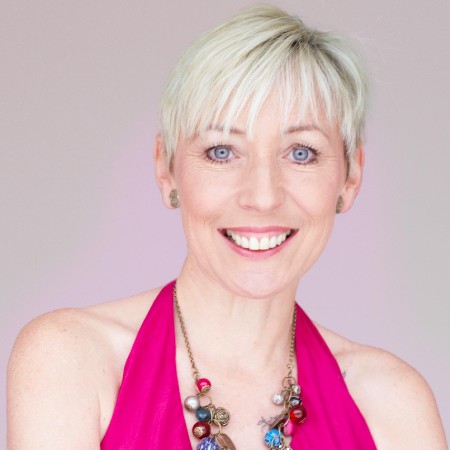 Throw in 93-year-old neighbour Stan and you have a found family whose call is so powerful that when one of their number faces a serious health crisis, Fay drops everything and races back to Milton Keynes to be with the ones she loves, with Danny following behind more slowly on the canals.
All this perfect loved-up togetherness does not mean, of course, that their lives are uninterrupted idylls of pleasure.
Christmas Cakes & Mistletoe Nights is dotted with all kinds of dramas big and small, and while not all of them are solvable – to her credit, Matthews doesn't wave her magic writer's wand to the point where not a hair is out of place by book's end – a great many are precisely because everyone is there for each other.
While the writing is sometimes a little too cutesy and twee, it is for the most part a joy to read, like being wrapped in a warm, soft blanket of Christmasness and you can't help but fall in love, not only with the characters but they mean to each other and how they affect each other's lives for the better.
"We stand and hold each other tight in the tiny space of the well deck surrounded by Christmas lights. Diggery wakes up and barks with excitement even though he's not sure why. I feel as if all my Christmases have come at once … Then Danny kisses me and my head spins. The candles gutter in the breeze, the Christmas lights twinkle and the stars in the sky shine that little bit brighter. And I'm in Danny's arms, where I always want to be." (P. 292)
The inestimable joy of Christmas Cakes & Mistletoe Nights is that it delivers what we all crave – a sense of belonging and inclusiveness at a time of year that just about begs for it.
Even Fay's estranged younger sister Edie, who has never consistently treated her well and lives only to please herself, is included even if grudgingly and only then because its Christmas,
Christmas Cakes & Mistletoe Nights is a resounding affirmation that love and being part of something lifechangingly special is possible; it may not be as deliciously perfect as the book but it can happen and reading it reminds you that celebrations like Christmas matter so much because either want that togetherness, want to sustain it or want to revel in its heart-filling reality.
The world isn't always kind and it's no respecter of arbitrary seasonal delineations, which is why need novels like Christmas Cakes & Mistletoe Nights which allow us to escape to a place where all the very best parts of the season find unalloyed and unvarnished expression and where we can believe, without a shred of cynicism or doubt, that the very best parts of us and the very best things of which we are capable bloom unaffected by reality, and even when the real world does poke it Scrooge-like head in, that it is no part for unconditional love, support and acceptance, especially at the most wonderful time of the year.