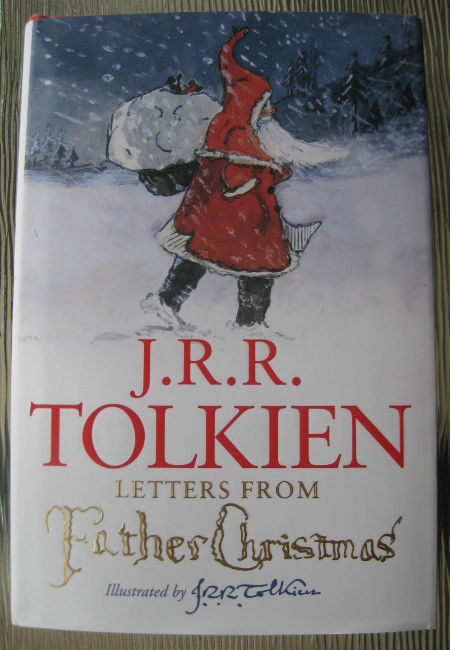 Having a highly creative parent must, in theory at least, be a wonderful thing.
Assuming they have both the inclination and the time after plying their craft for a living, having Paul McCartney sing you to sleep with Beatles-esque nursery rhymes, or Meryl Street act out a story for you in vividly dramatic detail, or even Claude Money whip up a pastel-hued painting for your nursery room, must  rank or have ranked as a magical thing indeed.
So it must have been, you like to think, for John, Michael, Christopher and Priscilla, the children of famous author J. R. R. Tolkein (The Lord of the Rings, The Hobbit) who from 1920, when he penned his first letter as Santa, to 1944 when the last envelope bearing a Polar postage stamp arrived, received annual letters from father Christmas himself.
While the first letter was a reasonably short affair, assuring John that Father Christmas was on his way to Oxford from the North Pole with a "bundle of toys", the festive missives grew in length, complexity and artistry till Tolkien was regaling his children with all sorts of richly imaginative, beautifully illustrated stories.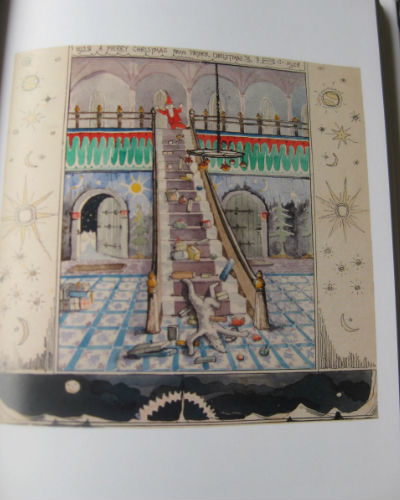 And in their tales full of Elves (such as his eventual secretary Ilbereth), Goblins (who attack Polar Bear in one unfortunate incident), Red Gnomes and Snow-Men, and even the person of Father CHristmas himself, Tolkein was setting the stage, many scholars believe, for books such as The Lord of the Rings which feature many of these fantastical elements.
Whether or not that is the case, and there is a good case to be made that it is, the fact remains that Letters From Father Christmas is an invitation, from a loving father to his children, to remember the wonder and magic of endless possibilities, of worlds with no constraints where events both humourous and soberly serious takeplace, perpetrated by creatures that you don't meet on routine trips to the grocery store.
Having written their own letters to Father Christmas, which sat on the chimney mantlepiece until they, rather fittingly, magically disappeared, Tolkien's children must have looked forward with the unbridled excitement only the young are truly able to bring to bear for the "most wonderful time of the year", knowing that the snow-dusted letters from their friend at the North Pole that they valued so much would be waiting for them.
The beauty of this collection, which features photographs of many of the letters and the envelopes they arrived in, along with their attendant artwork, is that you don't need to be a child to truly appreciate how utterly beautiful these short but sweet tales of Christmas are.
I was entranced from start to finish, in awe of Tolkien's boundless imagination, the way in which he expressed it in a chatty, conversational style without once talking down to this children, and his obvious commitment to the art of telling a good story to the audience that mattered most to him – his own children.
Letters From Father Christmas is the perfect antidote to the ceaseless rush and frenzy of modern Christmases, a reminder not only that here is a master storyteller at work, but that it is possible to lose yourself in the wonder and magic of the season, if only you will let your imagination take you there.
Check out this beautiful visual representation of the book by YouTube user Mordor – Land of Shadow