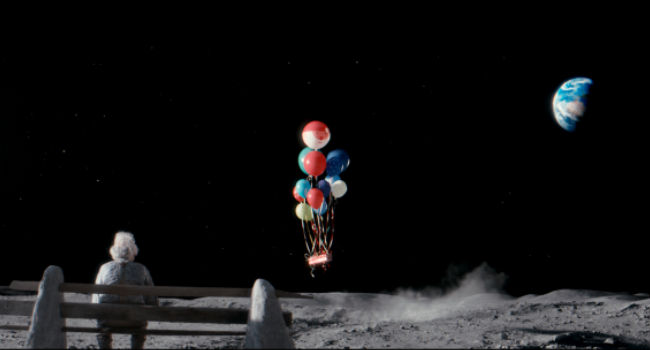 I ordinarily don't feature ads, no matter how creative they are, on this site.
But there's something so delightfully cinematic and heartwarming about the annual Christmas ads released by British department store John Lewis, which have become quite the festive institution in their homeland, and now worldwide, that they're worth breaking the rule for.
Granted, they are designed to tug at the heartstrings and make you rush in-store to purchase things for those you love, but the ads function as much as short films as anything else, damn near perfectly telling a heart-to-heart story in just two beautifully-wrought minutes.
The moral of this year's ad, which features a young girl called Lily wanting to sending a gift to her far off friend, The Man on the Moon, is selflessness and giving to others you may not even know, and the message shines through bright and clear.
It's a beautiful short film reminding us what the season is all about (and no, that's not necessarily about the gifts, though they are lovely; sorry John Lewis!)