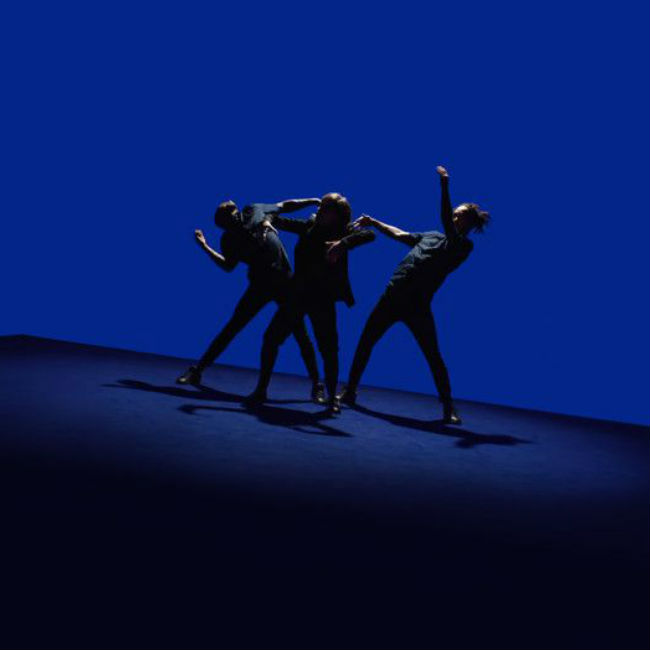 It's a rare thing as you get older – not too old thank you, just older – when the first blush of musical discovery that so defines your teens has dissipated and you either only listen to the music of those turbulent years or use them as a stepping stone to other lyrical finds, to discover a song and an artist both that excites and delights you in equal measure.
It's not necessarily ennui; more a sense that you have heard a lot and ingested quite a bit and finding anything that is genuinely and breathlessly new becomes increasingly hard to do.
But when I heard Christine and the Queens, fronted by chameleonic French singer Héloïse Letissier, who made a debut splash with her EP Saint Claude, on The Graham Norton Show, I literally sat up on the coach – it was Saturday night and good posture was not a priority – and watched with rapt intent, mesmerised by both a song and a clip that were elegantly simple and yet utterly transfixing.
There was something profoundly impressive about Christine – Letissier's stage name and persona, which in several interviews such as with Buzzfeed she has claimed is more accomplished, confident and adventurous than her actual self – and her three dancers moving with sinuously balletic ability across the humongous bluelit box on which they performed.
With every perfectly choreographed move, the artist and her musical accomplices gave visual life, with moves that were at times quirky and deliberately off-balance, to a song that is all about, notes Lesettier in an interview with TIME, all about being ill-at-ease with the messy business of living:
"It's about feeling out of place, not finding your balance, or being depressed even, but with playful images, with a song you can dance on. I didn't really suffer translating the song. The French song is talking about the same difficulty of turning on your feet. I was searching for lots of images or words that could fit, and I just stumbled upon this word, to tilt or be tilted, and I was exactly trying to find this image. It's literally talking about not finding your balance with a playful image."
It's astonishingly difficult to almost exactly find a clip that matches the look, feel and intent of a song but "Tilted" manages it with aplomb which is why it is so arresting.
At any given moment, it's feel as if Christine or one of her dancers, who have been with her for about two years, could tumble and fall, victims of the very existential gravity to which the song is deftly referring.
Of course they won't – the artists are all too adept at their craft for that to happen.
But the idea that it could, that it might, underpins every precisely-off kilter movement in the clip, the song and its visuals in perfect, not-so-perfect sync, testament to the way in which we try to have it all together all the time but are often mere millimetres from disaster, despite our accomplished poise.
You get the feeling from Lessetier that she wishes she was as expertly alive as her persona Christina, that she had the latter's charm, ballsy confidence and ability to laugh through and at every situation.
In "Tilted" however, we see her at her most vulnerable, channelling the idea of day-to-day humanity as a sleight-of-hand magic trick, the usual outward perfection that we all strive to project to everyone around us, often at great emotional and physical expense, giving way to the insecure, unsure person within.
And that that is perfectly and gloriously OK, flaws, imperfections and tilted gait all.
(You catch The Graham Norton Show performance starting at 3:30)