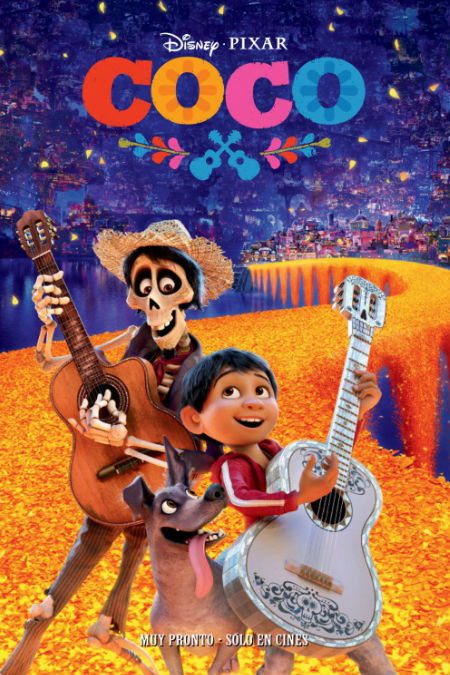 SNAPSHOT
Despite his family's baffling generations-old ban on music, Miguel (voice of newcomer Anthony Gonzalez) dreams of becoming an accomplished musician like his idol, Ernesto de la Cruz (voice of Benjamin Bratt). Desperate to prove his talent, Miguel finds himself in the stunning and colorful Land of the Dead following a mysterious chain of events. Along the way, he meets charming trickster Hector (voice of Gael García Bernal), and together, they set off on an extraordinary journey to unlock the real story behind Miguel's family history. (synopsis via Coming Soon)
If there is one thing you can be absolutely sure of when you see a Pixar film – OK there's definitely more than one; think brilliantly-realised characters, catchy music, emotional resonance, captivating narratives and honestly you could go on and on,and if you let me, I will – it's how passion is poured into each and very film.
It's damn near palpable on the screen.
You get the feeling as movies like Inside Out and Toy Story tell their enchanting and gently instructive tales that their creators have gone to enormous trouble to make every last detail as authentic, rich and real as possible, even if the world the film inhabits has been created from scratch.
Such is most definitely the case with Coco, as the warm and information-rich featurette and an accompanying clip convey, with the production team behind what must surely be Pixar's next cinematic masterpiece, talking about how much effort was expanded in ensuring that the world of Coco and its beguiling characters is as true to life as possible.
Coco opens 22 November USA and 26 December Australia.