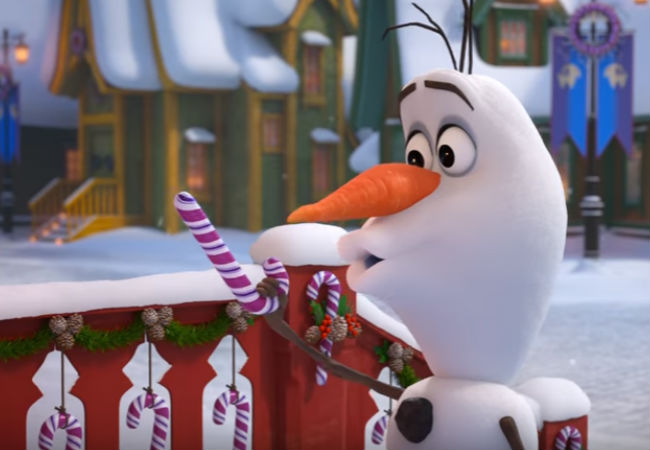 One of the many joys of being an uncle to four quite delightful young nieces and nephews is the chance it gives me to go and watch a host of animated films that might otherwise pass me by.
Of course, I go and see some of them anyway, but there's something inordinately wonderful about watching these movies with their intended demographic – let's face it, many of them have a lot of adult-level elements to them too so I'd like them we're a target audience too but obviously not THE target audience – and seeing the joy and excitement they feel when something really silly or funny happens.
One film I am very much looking forward to seeing with them this Christmas – we have a tradition of a Boxing Day film each year – is Pixar's latest masterpiece Coco, which will be preceded, for the first time ever, by a Disney short featuring the breakout character from Frozen, Olaf.
In Olaf's Frozen Adventure, a quite delightful 21 minute short film by all appearances, Olaf sets out to find out how the people of Arendelle celebrate Christmas in order to give reunited sisters Anna (Kristen Bell) and Elsa (Idina Menzel) some festive ideas for their first holiday season as family.
It looks immeasurably sweet, slapstick silly funny and yes, there may be a kickass song tucked away in there somewhere too.
Coco opens in USA on 22 November and Australian on Boxing Day (26 December).
And if you missed the latest fantastic trailer for Coco itself, fret no more for here it is …