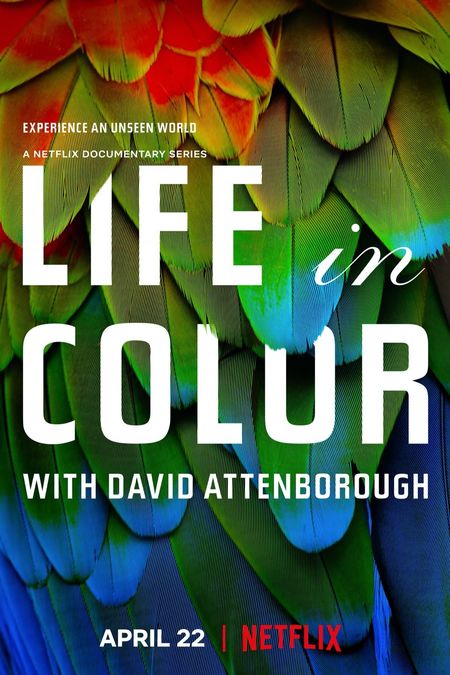 SNAPSHOT
David Attenborough travels the world from the rainforests of Costa Rica to the snowy Scottish Highlands to reveal the extraordinary and never-before-seen ways animals use color. Using revolutionary camera technology created specifically for this series, viewers will experience how colors invisible to the human eye play a vital role in animal interactions. From the seemingly magical ultraviolet signals on a butterfly's wings to the surprising yet crucial purpose behind a Bengal tiger's stripes, a hidden world of color is waiting to be discovered. (synopsis via Nerdist)
There is no such thing as a David Attenborough documentary too many.
The famed naturalist, who is into his 90s but showing no sign of slowing down in his advocacy for this precious and astoundingly, wonderfully complex world we live in, is back with a three-part special on Netflix which gives us a unique animal/bird's eye view of the role colour plays in the natural world.
According to Nerdist, the three episodes will cover:
(1) "Seeing in Color" – This installment will explore the 'many spectacular ways that animals use color to communicate' with each other.

(2) "Hiding in Color" will feature 'some of the natural world's most cunning tricksters and masters of disguise.'

(3) "Chasing Color" will provide a different kind of finale. It will offer a behind-the-scenes look with scientists and crew members. They will share how they used the show's 'pioneering camera technology and extensive research" to highlight "color across various ecosystems both fragile and robust.'
Life in Color premieres on Earth Day, 22 April on Netflix.