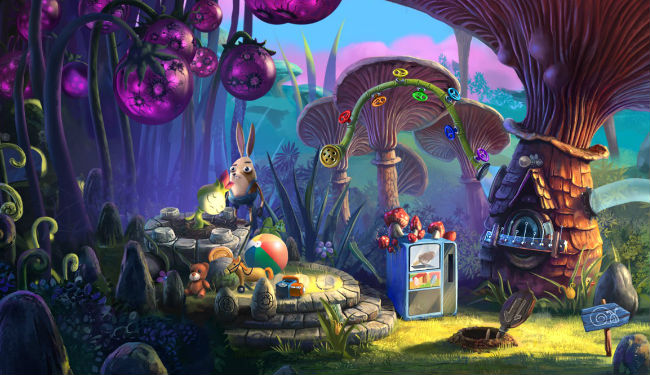 SNAPSHOT
A picture-perfect, loving family discovers that their daughter has fallen ill. While her parents set out to get her the treatment she needs, her determined older brother turns to the power of imagination to help both of them cope. While the outside world offers tragedy, these pure children envision a fantastic, surreal world that provides the innocent fun they deserve. (synopsis via Comic Buzz)
I have never been one for video games.
Much of that has to do with the fact that I grew up in the age of Pacman and Pong, games which didn't offer much challenge or thrill for me but it's also inclination since I never really had the skills or patience for a pursuit that requires strategising and dexterity (yes even in those now far-off days!).
However, so alluring is the trailer for My Brother Rabbit that I'm almost tempted to have a go at playing this game because Maciej Binkowski, publishing director at creator Artifex Mundi makes it all sound so trippy cool, imaginative:
"My Brother Rabbit's spiritual journey recalls the power and depth of the mind's eye. The universes humans can develop can be beautifully surreal, and we want to invite players into the strange machinations in our heads."
It all sounds deliciously weird and quirkily immersive, just the kind of thing I could really sink my teeth into.
But let's be honest, I probably won't end up playing it because I'm just a games-playing kinda guy; but take one look at those trippily colourful visuals and that off-the-charts odd atmosphere and I can bet plenty of people will be itching to go and help Tony help his precious Flower.