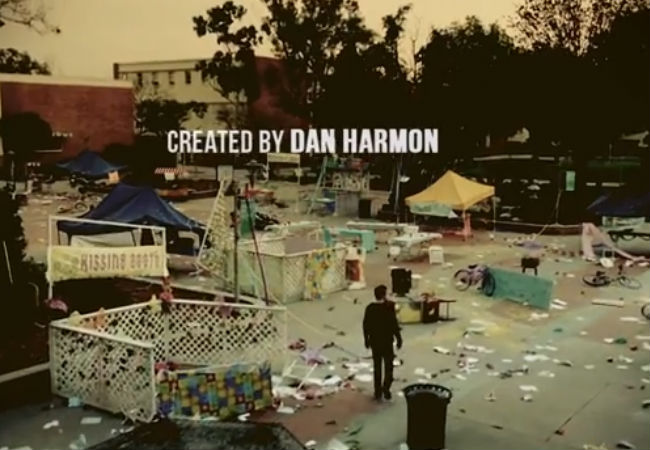 If ever there was a marriage made in pop culture heaven, it's the bringing together of Community and The Walking Dead, two shows with rabidly passionate fan bases and zeitgeist-defining takes on the world.
Community is particularly suited to the apocalyptic credits gifted to it by Youtube user atsp88, given the number of times it has been plunged into end of days-like madness by epic paintball battles ("Modern Warfare", A Fistful of Paintballs"), zombie-esque Halloweens ("Epidemiology") and most recently "Geothermal Escapism", the episode that farewelled Troy Barnes off on his Pierce Hawthorne-mandated yacht trip around the world.
Dan Harmon's endlessly inventive, off the wall and brilliantly intelligent sitcom  is unafraid to go where no sitcom has ever gone before, a sensibility that meshes perfectly with The Walking Dead's gritty take on a possible dystopian future where humanity is confronting a whole new way of living … and dying … and not dying.
And atsp88 has done both shows proud, perfectly meshing what makes each so special, and in the process giving Community credits that suit its unique view of the world.
Here's hoping this inspires Dan Harmon to be ever greater heights of apocalyptic hilarity.
Community season 5 resumes on NBC at 8/7C on 6 March while The Walking Dead is in the midst of the back eight episodes of season 4 on AMC.