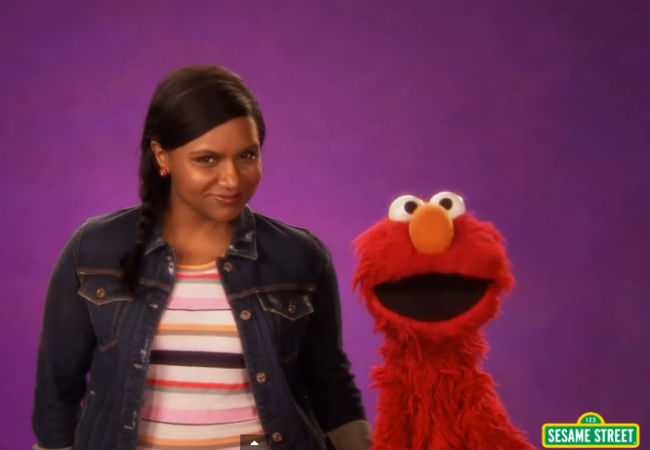 I LOVE MINDY KALING!
AND I LOVE ELMO!
OH AND DANCING … I LOVE DANCING!
What's with all the capitalised effusive declarations you ask?
Why I am just being ENTHUSIASTIC!, a state of being where, as Mindy explains to a happily-hyped Elmo, "you're really excited about something".
You know, like chickens (because who doesn't like chickens right? Especially when they're glistening golden brown and succulent and … wait, shhh, don't let the LIVE chickens dancing with Elmo and Mindy hear you say that!) and dancing AND dancing with friends AND yes jumping … WITH chickens!
That's a lot of excitability and one of the sweetest Sesame Street educational clips yet where dancing and jumping with chickens is something you can't help but be enthusiastic about A LOT.
So strap on your dancing shoes, grab your Casio keyboard and get on down with Mindy, Elmo and some delightfully enthusiastic, excitable chickens!
You know you want to …