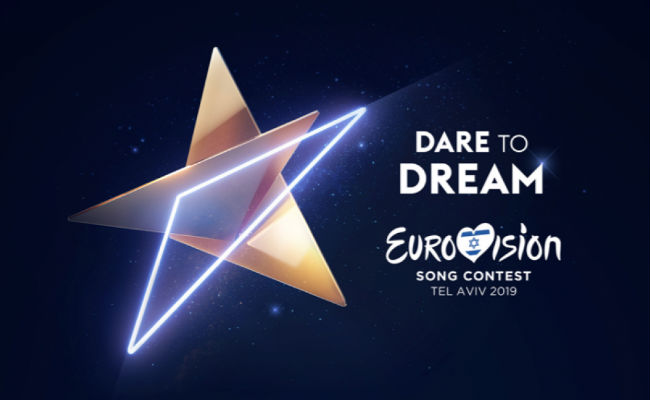 You may be asking yourself right now – "Did we not just witness Israel's fabulously-funky Netta win the 2018 Eurovision Song Contest? How we can be closer to 2019's event than the one just gone?"
Time, my friends, time and it's already racing ahead to May this year when the glitter-festooned musical royalty of 42 European nations (and Australia) will gather in Tel Aviv for Europe's night of nights.
Many of the national selection contests are already well under way – to keep abreast of which country is choosing their entrant when, take a look at this calendar – with Cyprus, Albania and Armenia already have chosen their contestants. (Australia will choose via a public selection system known as Australia Decides which will take place in February.)
Naturally any event worth its promotional salt must have a memorable logo and the EBU and KAN, Israel's public broadcaster, have released the symbol that they believe best represents the theme of "Dare to Dream".
The three shining triangles, inspired by the stage design for this year's event by Florian Wieder, together form a star which KAN says carries a great deal of meaning:
"The triangle, one of the world's oldest shapes, is a cornerstone symbol found universally in art, music, cosmology and nature, representing connection and creativity. As the triangles join and combine, they become a new single entity reflecting the infinite stellar sky, as the stars of the future come together in Tel Aviv for the 2019 Eurovision Song Contest." (Eurovision.tv)
But while we have a design, we don't yet have interval acts or a host lined up. (KAN was shooting for Gal Gadot but she was unavailable.)
Wiwibloggs reports that a number of names have been linked as potential interval acts including past winners Dana International and Netta, Idan Raichel and Omer Adam.
Nothing is firmed up yet but they're intriguing possibilities for an event that always entertaining no matter who's involved.
Stay tuned for more news as it comes to hand … and in the meantime, get your pyrotechnics ready to fire!