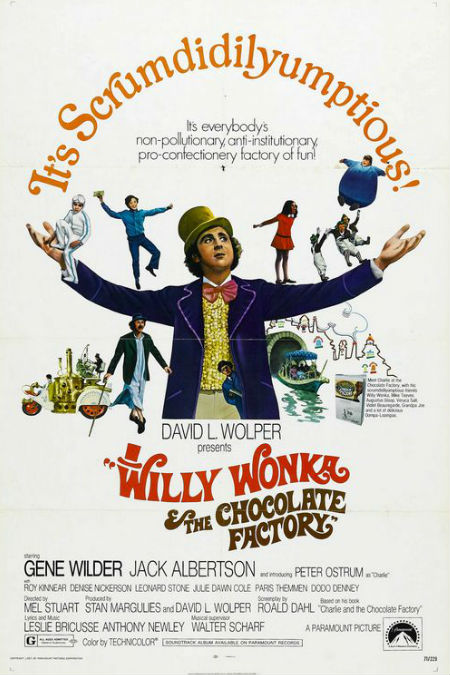 The 1971 film Willy Wonka & the Chocolate Factory is fabulously trippy, gloriously imaginative and gleefully & subversively over the top, channelling the manically clever of Roald Dahl, on whose book the classic is based, perfectly.
Everything from the giddily colourful visuals to the brilliance of Gene Wilder's superlative performance, equal parts charm and menace, stamps the movie as a creation apart, one of those films that lingers in the memory and the heart as something unusually special.
Now musician John D. Boswellaka Melodysheep has given the film a whole new lease of quirkily dark life by mixing key moments of the movie and it's memorable dialogue with a dreamily evocative chill-hop video.
It's laidback, catchy as well and perfectly in keeping with the film's much-loved left-of-centre sensibilities and it's going to be available for download and streaming when the album its from drops later this year.
(source: Laughing Squid)