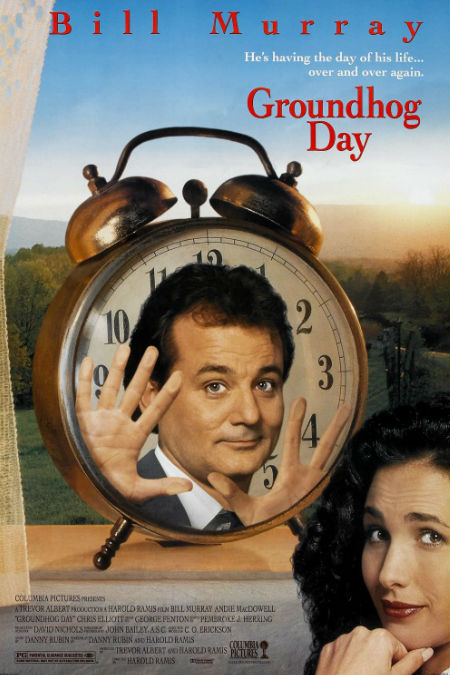 SNAPSHOT
The premise of Groundhog Day is expertly constructed to drive natural, organic character change. In this video, we examine how Phil is designed to be a character that seems like he could never change, dissect how the premise of the story traps him in a world that will constantly attack his character flaw, and explore how the relentless nature of the premise ensures that the protagonist will have no choice but to transform. (synopsis (c) Lessons From the Screenplay)
We all want to be better people don't we?
Well, most of us anyway, but as 1993's Groundhog Day showed brilliantly, not all of us, with some people, such as Phil Connors, played by Bill Murray having to be, figuratively kicking and screaming, with the help of Sonny and Cher, annoying insurance agents and a potentially shadow-averse squirrelly-rodent, to a place of meaningful and lasting change.
In the latest, brilliant as always video essay from Lessons from the Screenplay (sponsor him on Patreon), Michael Tucker examines how Phil, pushed on by forces beyond his control, including a 24-hour period that will not let him go, changes in way he, and honestly we at the start of the film, could never have imagined.
Groundhog Day is a cleverly-insightful film which many people rightfully love, and the themes of change and betterment are manifestly obvious, but Tucker sheds new perspective on the way it achieves its transformative end, and trust me, you'll appreciate this film even more after watching this video essay.
He's got you babe …