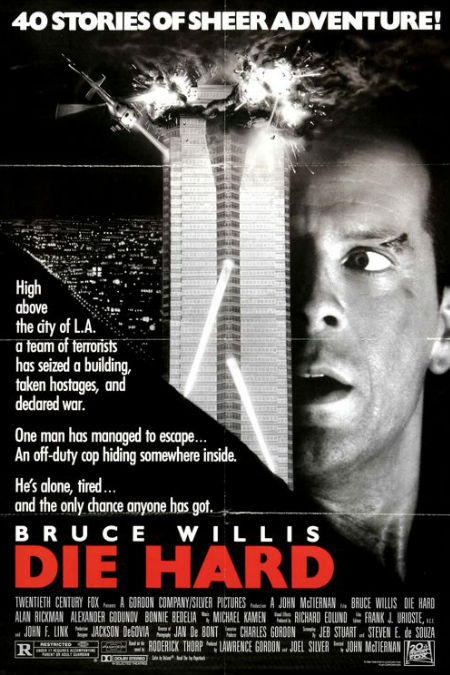 Did you know that Christmas classic Die Hard – yes this is a hill I am prepared to cinematically die on thank you very much; for it is festive in ways that transcend eggnog and tinsel – was based on the book Nothing Lasts Forever by Roderick Thorp?
Perhaps you are far better informed than I am – yes, yes it's on the Wikipedia page but I failed to read that too – but this salient fact had somehow escaped my attention, Die Hard fan though I am, and so far I am tremendously grateful to the great folks at Cinefix, who produce superlatively exploration of all kinds of topics cinematic, who have offered this tasty tidbit and six others besides to whet your appetites for this brilliant action thriller.
To add to the revelations, were you aware, and again I was not, hidden under a Die Hard-shaped rock as I appear to be, that Bruce Willis and Frank Sinatra technically both played the John McClane character, admittedly under different names?
That and many other fascinating insights are contained in this video which I am a tad late to the party on, but to be fair, Die Hard offers a graphic warning on why arriving early at parties only ever lands you in trouble.
And no, that doesn't feature in the Cinefix video but it really should have …