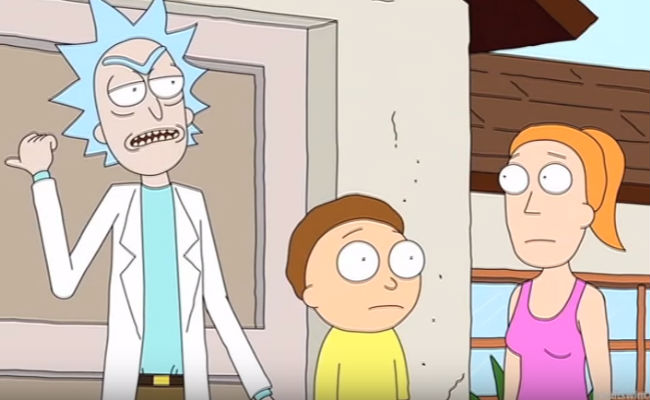 Rick and Morty own the zeitgeist.
OK maybe not all of it but what with creative direction from Mr Community himself Dan Harmon and Justin Roiland, an imaginative pallette that knows no bounds, Earthly or otherwise, and insanely quotable quotes and memorable visuals, they at least a fairly significant chunk of it.
And now thanks to isthishowyougoviral they have Kendrick Lamar in their corner as well, thanks to this video which seamlessly and gloriously bring together Kendrick Lamar's track "Swimming Pools (Drank)" with some interactive footage of everyone's favourite foul-mouthed inter-dimensional travelling guy and his far more conscientious grandson.
It's hella good fun … just one thing … don't dive into a filled-up o' liquor cup at a party because … well you'll find out.