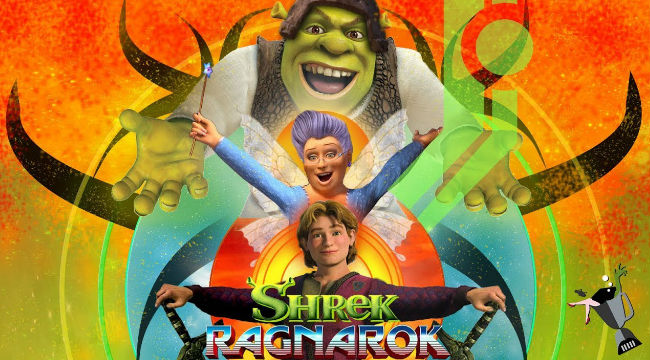 Hands up anyone who has ever thought to commbine Shrek's animation with Thor: Ragnarok trailer's soundtrack?
What? None of you?
Well, thank Hulk that Darth Blender was so inspired and didn't just sit there thinking "Damn that's a left-of-centre crazy clever idea!", but acted upon it and gave us this gem of a pop culture mash-up.
As Gizmodo noted rather sagely, this coming together of Dreamworks and Marvel "works far better than it has any right to", and while that's kinda true, work, and work spectacularly, it most certainly does.
Got doubts? Trust me, watch this and you'll be a believer! (Sorry. Not sorry.)