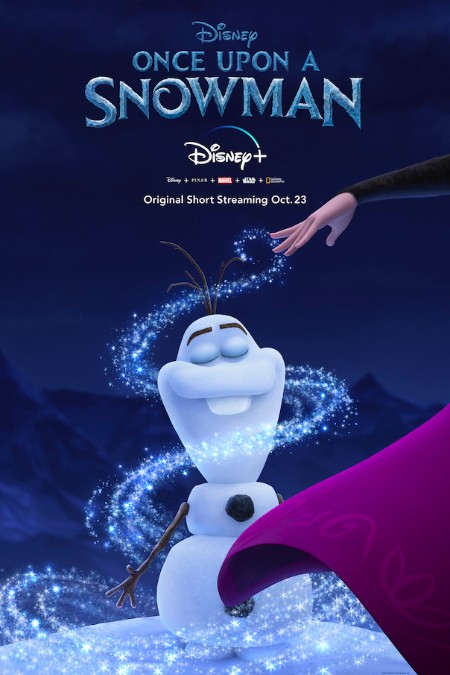 Frozen's Olaf is beyond adorable.
Voiced with pizzazz and a cheeky but heartfelt sense of fun by Josh Gad, the snowman sprung to life is in, many ways, quite beyond his role as undeniable comic relief, the heart and soul of Disney's animation powerhouse.
Rather fittingly then Disney is going to show what the first moments of life were like for Olaf, who was summoned to sentience by Elsa (Idina Menzel) in the first film before going on to steal scenes, charm us all and make Arendelle an altogether cheerier, happier place.
Once Upon a Snowman, which will premiere on streaming platform Disney Plus on 23 October, had its origins back before Frozen (and its sequel) came to dominate the zeitgeist in 2013, according to co-director Trent Correy.
"This is an idea that started to form when I was an animator on the first Frozen. [Co-director] Dan Abraham and I are so grateful and excited to have had the opportunity to direct this short, working with our colleagues at Walt Disney Animation Studios." (via TVLine)
There's no Once Upon a Snowman animation just yet but for your Olaf viewing pleasure, here's our favourite animated snowman extolling the somewhat ironic pleasures of summer …