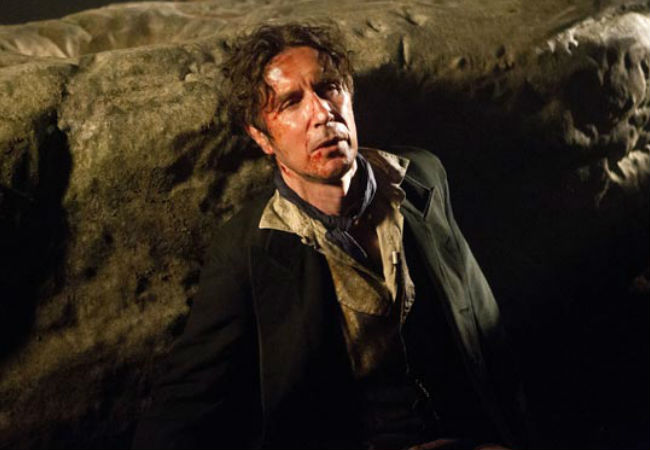 It's hard to know how to react when you hear that one of the defining TV shows of your childhood/youth is being brought to life after a reasonably lengthy period out of production.
Part of you sings with the angels, thrilled that you'll be able to see characters you know and love back in action in a universe you could have happily lived in once upon a time; alas while all that rejoicing (complete, I like to think, with gaily robed gospel choirs) is continuing apace, a small voice whispers "But what if they don't re-capture the spirit of the show?"
I was caught in such a duality of reactions when the BBC, in concert with some US production partners, announced in 1996 that they would be bringing back Doctor Who after a seven year absence from the airwaves via a telemovie with Paul McGann as the eight doctor.
The idea of Doctor Who coming back to our TV screens, complete with deep-pocketed US funding (= better special effects one hoped) and enough of a lull to re-fire thecreative cylinders was an exciting one, mitigated only by the thought that it had been just long enough for the rhythm of the show to have been compromised, and possibly even lost.
Alas, all my fears were realised when the movie premiered in May 1996, firmly placed in the original narrative with the seventh Doctor, Sylvester McCoy regenerating into Paul McGann's eighth incarnation but somehow missing the very essence of the original show.
It looked all bright, shiny and intoxicatingly exciting but something was missing, and I failed to engage with this new take on the venerable franchise.
The one saving grace of the movie was Paul McGann himself.
He was impressive in his, until now, one and only dalliance in the Time Lord's shoes, and I regretted, as apparently did he, that he wasn't given a chance to take the character further, after the US backers declined to go to a full series due the movie's lacklustre ratings in the USA (it rated quite well in the UK however).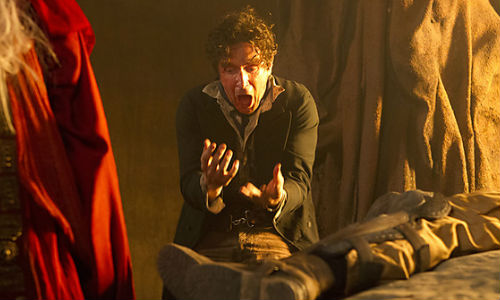 Thankfully, and as proof that the TV gods do not simply occasionally smile upon us but lavish us with wonderful, longed-for things, Paul McGann, has been brought firmly back into the Doctor Who narrative as part of the franchise's 50th anniversary celebrations, which culminate with next weekend's Day of the Doctor and Adventures in Space and Time movies.
McGann was delighted to be brought back for another bite at the Doctor Who apple as Steve Moffat, current executive producer of the show made clear, made clear in an interview posted on the BBC's website:
"Well, we had our new 'hidden mystery' Doctor and I was thinking, what else can we do for our anniversary year… I thought… Why don't we get Paul McGann in and regenerate him into John Hurt? I'd like to see that! I'd love to see that! And we had this possibility that we could do it as a surprise, so we got in touch with Paul who was dead keen and I'm delighted to say he was so happy to join in with the idea of keeping it secret. He was childishly excited about it!

"Paul came along and shot it – it was the last two days of the shoot for the fiftieth, actually. He did a wonderful job. It was great! We designed a new costume for him based on his old one. Howard Burden did a fantastic job with that."
The result of this collaboration is quite possibly one of the best webisodes I have ever seen for any show.
In just seven heart-pounding minutes, Paul McGann, stepping back into the role of Doctor Who as if he never left it, delivers a dramatic tour de force, going from fear to outrage to vociferous railing against the dying of his particular light.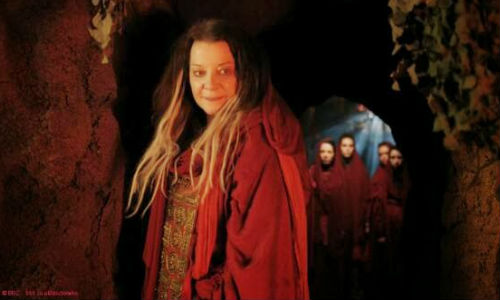 Aghast at the devastation wrought on the universe by his fellow Time Lords in their mutually genocidal battle with The Daleks, and horrified that someone he tries to save, a young woman called Cass on a crashing spaceship, chooses death over his assistance because of the race to which he belongs, he agrees to an assisted regeneration by the Sisterhood of Karn, the Keepers of the Sacred Flame (or as the Doctor mischievously calls them, Keepers of the Flame of Utter Boredom), who assist via their elixir with problematic regenerations.
Stung by Cass's rejection of he and his race, and echoing the spirit of the age, he chooses to becomes the War Doctor, which will be played in Day of the Doctor by veteran British star John Hurt, but only after an intense philosophical discussion with Ohila, head of the Sisterhood:
Doctor: It's not my war. I will have no part of it.
Ohila: You can't ignore it forever.
Doctor: I help where I can. I will not fight.
Ohila: Because you are The Good Man, as you call yourself.
Doctor: I call myself The Doctor.
Ohila: It's the same thing in your mind.
Doctor: I like to think so.
Short but dramatically rich, Night of the Doctor is an epic slice of television and a fitting entrée into the suitably massive 50th anniversary celebrations coming up on the 23 November 2013, 50 years to the day that first Doctor Who anniversary went to air in 1963 and changed our lives forever.
And just in case you can't wait till Saturday 23 November or Sunday 24 November, depending on where you are in the world when The Day of the Doctor is simulcast worldwide in 75 countries, here's a sneak peek at the much-anticipated anniversary movie, which was telecast as part of the BBC's annual Children in Need show: