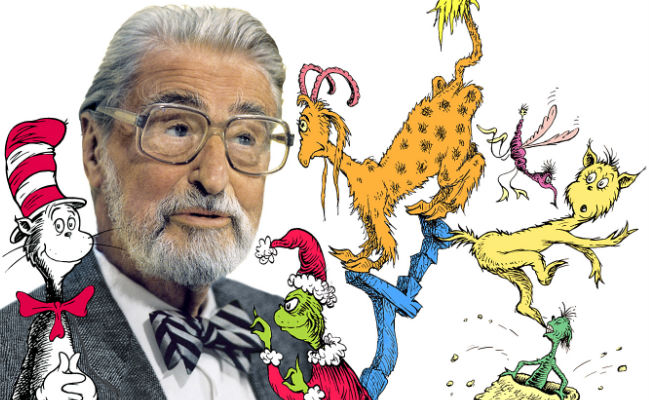 Got a spare few minutes? Need to bolster your drab workaday life with some bright playful rhymes?
Then sit down and watch this brilliant video essay by the ever awesome Kaptain Kristian which regales us with the wonders of Dr Seuss's technique and approach, all done in his trademark rhyme.
I'm not even going to attempt it here but Kaptain Kristian absolutely nails it, delivering up some fascinating insights into the world of one Theodore Seuss Geisel and Yertle the Hurtle, Horton, the Grinch and The Lorax, in the process.
We learn, for instance, that Seussian rhymes were rhyming tetrameters (a constant rhyme and rhythm throughout) in an anapestic style (unstressed syllables followed by stressed syllables), which give them that fun, engaging sound we all love so much.
And that these rhymes aid core memorisation, an important thing when kids are first learning to read, and of course, well beyond.
The video essay is short but man is there a lot of stuff in there! Just like the books themselves …