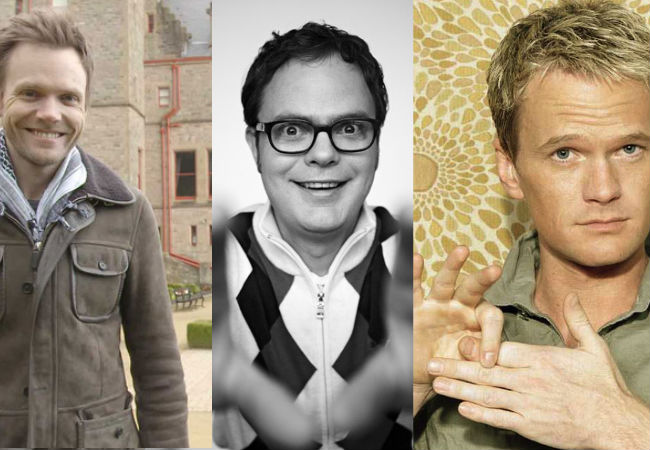 I am not a car person.
It's true.
While others dream of screaming down the highway in a streamlined red car, or daydream of meandering drives in the country just because (What? Without an actual destination? Madness!), I see the cars in my life as purely utilitarian devices, designed to get me from A to B with a side trip to Z if the weather is good, the shopping even better and there's lunch somewhere in there.
Yes I have been known to use the phrase "high octane" once or twice (my friend Warren is always keen to remind me of the fact!), and I don't particularly want to perpetuate the stereotype of gay man as car-loving free zones, but I don't … love … cars.
Well that was until I saw the following two clips.
One features Joel McHale (Community, The Soup), the reigning king of the humourous snarky quip and self-confessed car nut, touring Belfast, Northern Ireland in a Back to the Future DeLorean DMC-12 for the premiere episode of a new Esquire Network program The Getaway.
Produced by Anthony Bourdain, the series features 10 celebrities including Aziz Ansari (Parks and Recreation), Josh Gad (Thanks For Sharing) and Ryan Kwanten (True Blood) giving their own unique perspective on a chosen city.
McHale auto-enhanced adventures in Belfast are reason enough for this car-ambivalent guy to take stock and reconsider his position.
Just a little anyway.
The other clip is an entirely different animal.
An ad for the 2014 Honda Odyssey, which comes with a built-in vacuum, it features Neil Patrick Harris (who can apparently do EVERYTHING including hosting this week's Primetime Emmy Awards) and Rainn Wilson (The Office) as a green Gummy Bear and a ball of talkative lint respectively.
You don't actually see them of course but you do hear them and they make candy and dust balls suddenly look and sound ridiculously attractive.
OK, not that attractive, but both they, and yes the Honda Odyssey both come off looking rather good.
Yes I know I appreciated a car.
What is the world coming to?