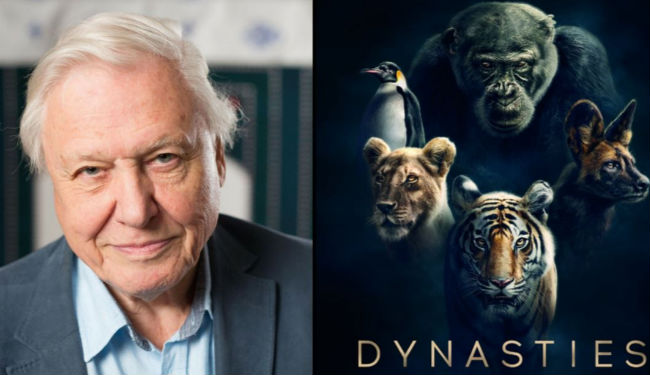 SNAPSHOT
From the team behind Life Story and Planet Earth II, this is an intense portrayal of the lives of these animals as they unfold, day-by-day, hour-by-hour, where the tiniest incident may end up having a huge consequence on their future. Their chances of success depend on their own strength of character, their choices and on luck. But these animals do not operate alone – their success or failure will also hinge on how they work with, or against, their own families.

This series will show for the first time what an animal must do to create and maintain a dynasty, and leave the most important legacy in nature. (synopsis via official BBC media release).
I was one of those "weird" kids who would happily sit in front of the TV watching nature documentaries until the cows came home (honestly they never really did but the chimpanzees really like their domestic creature comforts).
I was, and remain, endlessly fascinated with the natural world, and my hero, besides the great and amazing Gerald Durrell, was, and is happily (long may he live!) Sir David Attenborough, a marvellous man possessed of a gloriously-appealing mix of knowledge, passion and superlative delivery.
He's back with a new BBC series, Dynasties, which he will present and has written some of the commentary for, and it looks, as always utterly beguiling and enthralling.
I mean listen to this as a selling point …
"Each episode of Dynasties follows individual animals – lions, hunting dogs, chimpanzees, tigers, and emperor penguins – at the most critical period in their lives. Each is a ruler – a leader of their family, their troop, their pride – each determined to hold on to power and protect their family, their territory and their dynasty.

"The odds are stacked against them – our planet is changing at an extraordinary rate and the habitats these animals live in are under increasing pressure, not least from the impact of humanity itself."
So if you'll excuse me, I may not be a little kid anymore but my inner child still has the same passion and love of the natural world and I'll be front and centre watching Attenborough once again and marvelling in the majesty, complexity and beauty of planet earth.