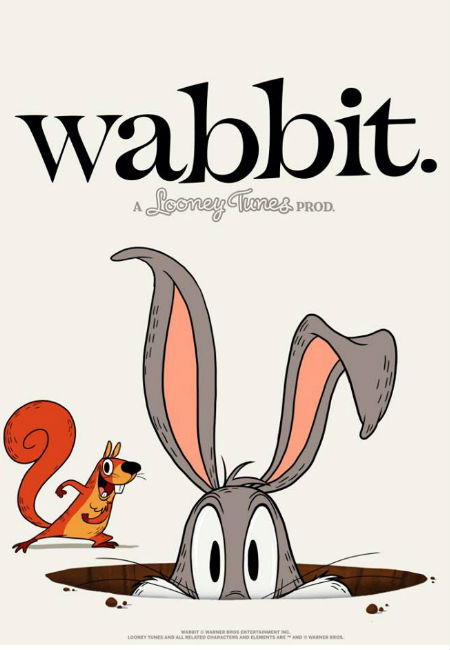 It's Bugs Bunny Jim, but not as we know him.
In the same year that good old Bugs Bunny celebrated his 75th birthday – he first appeared in a 1940 Tex Avery cartoon A Wild Hare – he is back with an all new series, Wabbit – A Looney Tunes Production, and with it an updated look, on Cartoon Network's Boomerang.
While he may look a little different – nothing strange there; all of the Looney Tunes characters have had cosmetic updates throughout their long and gloriously funny careers – the Bugs Bunny of Wabbit will be returning back to the slapstick comedy roots that defined the golden age of Looney Tunes back in the mid-20th century.
But not without some modern  lifestyle updates such as mobile phones and computer tablets, according to producer Matt Craig:
"The concept is classic Bugs Bunny in modern-day situations. He has the same energy and spontaneity he did in the '30s, '40s, and '50s, but we've time-traveled him." (TV Insider)
Bugs will, of course, be joined by his old comedy cast mates including Wile. E. Coyote, Tasmanian Devil, Elmer Fudd, Porky Pig andYosemite Sam, all of whom have been given a finetune, and new friends Squeaks the Squirrel and a child-like Bigfoot character.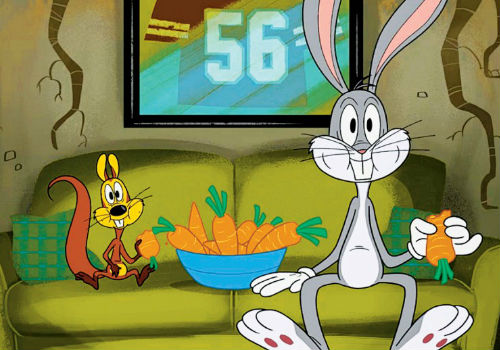 No word on who his opponents will be – unlike in the old cartoons Wile E. Coyote plays his neighbour and Taz an accountant of all things! – but you can rest assured Bugs will deal with them in the winningly smart alec, uber-capable fashion we have come to know and love (although Craig does note "He gets beat up a lot. He's no longer aloof and above it all.")
Only point of concern is no mention of Daffy Duck popping up in one of the 4 shorts that will fill each of the 26 programs in the first series, but we can live in hope that he will pop up at some time.
One set of characters who will most definitely be making a comeback along with Bugs and the Looney Tunes gang are the Mystery Inc gang including good old Scooby Doo and Shaggy.
Everything old is new again and I couldn't be happier.
Let the madcap nostalgia-tinged mirth begin!
Wabbit—A Looney Tunes Production premieres on October 15 on Boomerang.