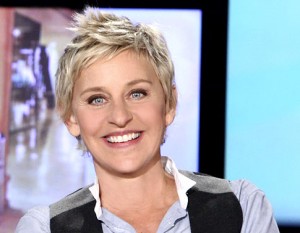 Ellen DeGeneres, who began her showbiz career as a stand up comedian in her native New Orleans with wholly unique, and very funny, observations on the minutiae of everyday life, and now hosts the biggest chat show on day time TV, has added another string to her bow with the announcement she will be honoured with the Mark Twain Prize for American Humour in Washington DC by late night TV host, Jimmy Kimmel.
The award, which has been given out each year since 1998 by John F. Kennedy Center for the Performing Arts, honours contributions to satire and social commentary, two things at which Twain excelled, and past winners include Richard Pryor (1998), Lily Tomlin (2003), Steve Martin (2005) and Tina Fey who was the youngest recipient of the prize at the age of 40 in 2010.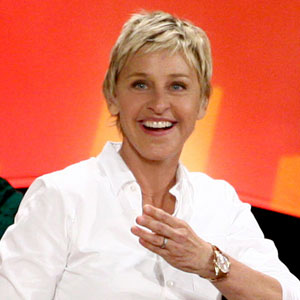 So Ellen is in rarefied company indeed, and at the awards ceremony on October 22, entertainers like Kristin Chenoweth, Sean Hayes, Jason Mraz, Lily Tomlin and John Krasinski will pay tribute to this amazing comic talent.
I am excited for Ellen, who has proved time and again she is a major talent to be reckoned with, a tireless advocate for any number of causes including LGBTI equality and the fight against breast cancer, and the sort of person you'd be happy to just sit around and chew the fat with.
She has a charming everyday quality that often belies how ferociously funny she is, and I am thrilled she is being honoured in this way.
Now I just need to find some way to get PBS, the American national broadcaster, before October 30 when the awards are telecast …
UPDATE (24 October 2012) – report on the awards night itself.