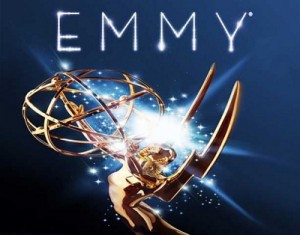 … and Jimmy Kimmel wore pyjamas to announce them. As you do.
His unusual attire, which fits perfectly with the late night talk-show host's larrikin spirit, was a joking reference to the fact that he was seconded at the last minute to assist actress Kerry Washington with hosting duties at 5.40 a.m. U.S. Pacific Time when original host Parks and Recreation star Nick Offerman was delayed in New York by a cancelled flight.
Slated to present the actual awards on 23 September, Kimmel made a debonair, if unconventional host, joking, according to TIME.com:
"This [look] could be just as good at noon, really."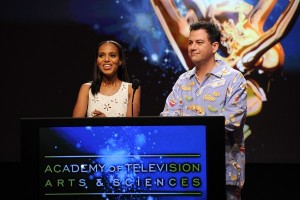 Mr Kimmels' wonderfully idiosyncratic fashion choice aside – I hope he goes with it for the awards themselves in varying colours and designs – the big news to come out of this year's nominations is that the once mighty and dominant broadcast networks have all but lost the drama race to the nascent cable networks.
In some ways this isn't a surprise. HBO has been long been known for its cutting edge, intense dramas that pivot on finely crafted characters, believable taut narratives, and a brazen willingness not just to push the envelope but to shred it into nano particles. It reflects the fact that cable television in the U.S. isn't as constrained by what they can telecast since subscribers have to choose to take their service – unlike broadcast networks whose signal can be picked by anyone thus mandating strict content rules on what can go to air – but also HBO's acknowledgement that true brilliance usually emerges when you take the reins off.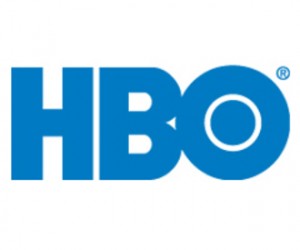 It has now been joined in its aerie of quality drama by a number of other cable channels including AMC (Breaking Bad and Mad Men), and Showtime (Homeland). What's remarkable about this is that up till now, the Emmys have largely given preference to shows from the broadcast networks over the cable channels but they now seem to have recognised that all the really daring creative moves are being made by HBO, AMC, Showcase and their kin.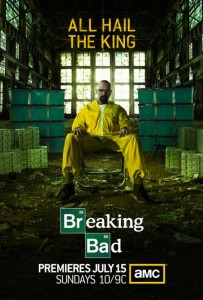 The only free-to-air player that made a showing in the Drama Series category was PBS with its period-piece soap opera, Downton Abbey which while not enjoying as strong a second season as its first, is nevertheless still an intriguing and well written show. Hugh Bonneville was also recognised for his leading role as Robert Crawley, Earl of Grantham, in the show.
The one place where NBC and CBS did at least get a look-in in drama was in the Actress in a Drama Series where Julianna Margulies (The Good Wife) and Kathy Bates (the now cancelled Harry's Law) were recognised for their work, and again in the Supporting Actress in a Drama Series where Archie Panjabi and Christine Baranski (The Good Wife), were given nods of approval by the Academy.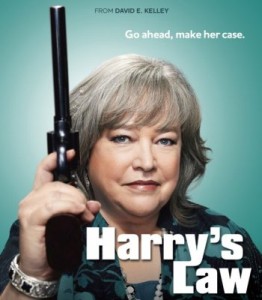 Comedy-wise things are marginally brighter for the beleaguered broadcast guys. Big Bang Theory (CBS, which also got an expected nod for Jim Parsons who plays Sheldon Cooper in the Actor in a Comedy Series category), Modern Family (ABC) and 30 Rock (NBC – Tina Fey and Alec Baldwin were given nods in Actress in a Comedy Series and Actor in a Comedy Series categories respectively) were all recognised with HBO otherwise dominating the nominations with Curb Your Enthusiasm, newly arrived Veep, and Girls.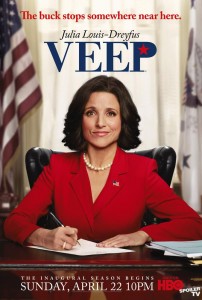 Disappointingly, none of the shows that I consider to be pure comedy gold – as objective a qualifier as any if you think about it since award shows are, if nothing else, a subjective idea of what certain people think is good – Community and Parks & Recreation were given a nod. It's puzzling because if you use the same yardstick as that clearly applied to drama, which is that is edgy, creatively daring and interesting shows made the grade, then both comedies would romp into their category.
One slight mitigation of Community's oversight was that Chris McKenna, one of the show's writers got a nomination in the Writing for a Comedy Series category; similarly two writers for Parks and Recreation, Amy Poehler – who also stars of course – and Michael Schure were recognised for their work.
But I was not the only one outraged by the snub to Community as the week.com showed in their summary of the web's reactions to the sitcom's lack of recognition:
"I'm 'super-pissed' about the NBC comedy being passed over, again, says Michael Ausiello at TV Line. And 'Jon Cryer getting nominated for Two and a Half Men over Community's Joel McHale'? Ridiculous. Yeah, 'what's going on here?' says CarterMatt.com. You'd think the series that won the Critics' Choice Television Award for outstanding comedy would get a little love from the Emmys, too."
The week.com also collated reaction to Parks and Recreation's failure to get some Emmy recognition:
"Lots of great comedies got shafted this year — The New Girl, Happy Endings, Glee — but 'perhaps the greatest outcry came from Parks and Recreation's snub,' says the Connecticut Post. At least Amy Poehler got a lead-actress nod, but come on, 'what's it going to take for this show and its cast to get the recognition they deserve?'"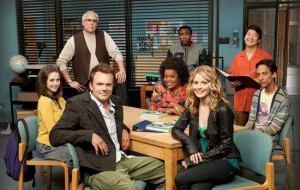 It's not to say that the comedies that were nominated aren't worthy – Veep is inspired, scathing political satire of the highest order, and Modern Family continues to intelligently and hilariously re-invent the traditional family sitcom. It's simply that the two shows I nominated, and to a lesser extent the very funny ensemble comedy, Happy Endings, consistently push the boundaries in the same way that the drama nominees do, and it's a shame to not see that celebrated.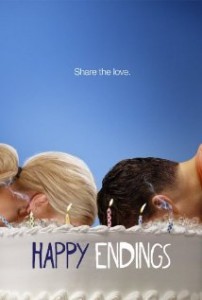 It's in the Supporting Actor in a Comedy Series and Supporting Actress in a Comedy Series that NBC, ABC, CBS and to a small extent, Fox, really shine. They dominate the Supporting Actor nominations with Jesse Tyler Ferguson, Eric Stonestreet, Ty Burrell and Ed O'Neill (ABC's Modern Family) and Bill Hader (Saturday Night Live which airs on NBC) and elbowed out everyone but Showtime in the Supporting Actress division which scored with the effervescent Merritt Weaver for Nurse Jackie.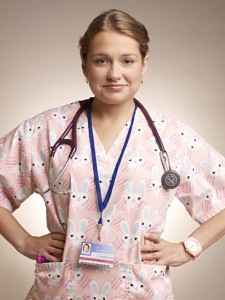 I was thrilled that an actress I adore, Mayim Bialik was given a nod for her superlative work as Amy Farrah Fowler in CBS's Big Bang Theory.  She is the perfect counterpoint to Jim Parson's Sheldon Cooper, and together they make one of the most unusual, and hilarious couplings in sitcom history.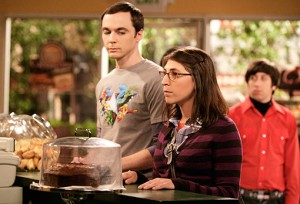 Otherwise, there were a few oddities in a list of nominations which was described by James Poniewozik of  TIME.com as "roughly the size of the Affordable Health Care Act". In other words, BIG. (You can see just how big here.)
He summarises these "oddities" thus:
"There were some category decisions that left us puzzling over definitions this morning. American Horror Story, though a series, is a 'miniseries' because each season has a self-contained story with different characters. That seems fair enough to me. But then, Sherlock: A Scandal in Belgravia, a feature-length episode within a series with continuing characters, is considered a separate 'movie'. Meanwhile, Ashley Judd gets an acting nomination for Missing as a miniseries', which was made 'mini' only by being cancelled. The upshot of all of this: TV makes fewer and fewer ambitious miniseries and movies these days, so the definition is flexible."
So roll on September 23 and we shall see which way the dice rolls and who romps away with one of the soaring gold statues  … and who sits there gnashing their teeth but smiling away anyway …