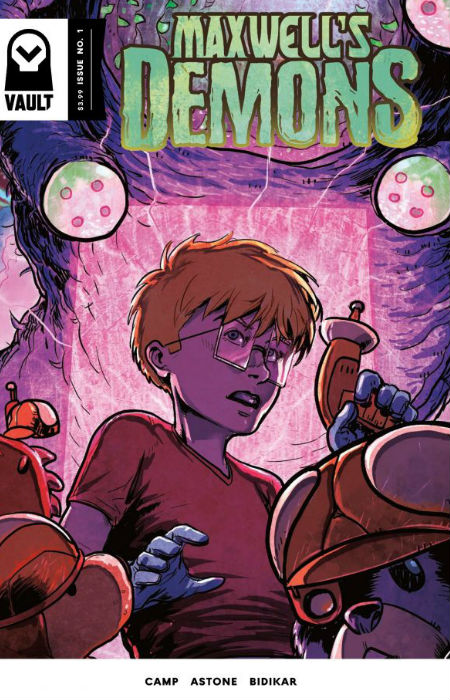 SNAPSHOT
Maxwell Maas may be the greatest mind the world has ever known, but at 10-years-old he has a lot to learn. Adventuring to distant worlds through his makeshift multiversal closet door, Max will encounter greatness and menace on a cosmic scale. Fans of Gaiman's Sandman will feel at home in the expansive, daring universe of Maxwell's Demons. (synopsis via Bleeding Cool)
Never underestimate the power of the imagination.
When I was a kid, it was my saviour, constantly spiriting me away from ceaseless bullying at school and the pressure to be a perfect eldest child of a Baptist minister. (The only saving grace was loving, always-there parents.)
In my expansive mind's eye, everything was possible, everyone loved me and I was accepted, adored and valued for who I was, not pilloried or harassed for it.
Which is why I can readily identify with Maxwell Maas, a young man who journeys to worlds beyond number through a multiverse portal door he's rigged up, where's he is celebrated as a brilliantly creative and brave young man.
Unlike at home where his father treats him with cruel, bullying disregard.
It's heartbreaking in one sense, which lends this comic book series immense emotional resonance but also Calvin and Hobbes wonderful, proof that even in the most dire of circumstances that the imagination can triumph.
Maxwell's Demons issue #1 debuts 27 December 2017.