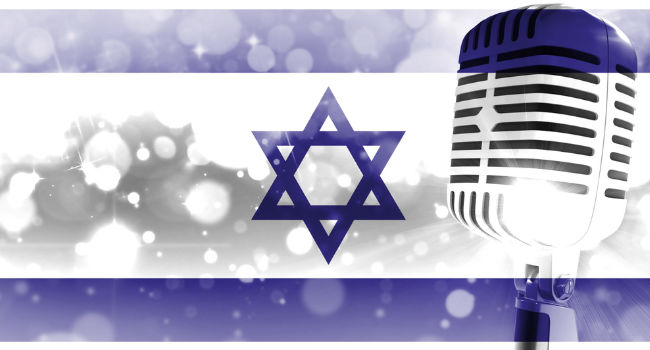 Israel is a country with a rich and diverse cultural life, and while some of that will be on display during Eurovision, there's much of it that might pass you unless you're paying attention.
To ensure that doesn't happen, I have checked our five brilliantly-good Israeli artists who are creating distinctive, catchy, meaningful music that will entrance your ears but also give you something to think about.
It's what all good music should do – and all five of these artists do it breathtakingly well.
Listen, enjoy and go further and find more artists if you get the chance …
"Dance While You Shoot" by Noga Erez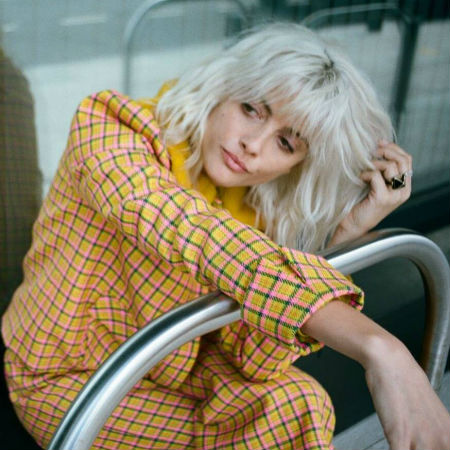 Based in Tel Aviv, Noga Erez is a talented singer, songwriter and producer whose first brilliantly-experimental single, "Dance While You Shoot" was chosen by Apple in 2017 as the soundtrack to a major advertising campaign for its music streaming service.
But it's not just the Cupertino-based tech giant that's in love with this artist's enormously catchy music.
Critics have heaped praised upon the debut album from Erez, Off the Radar, which has seen the Caeserea-raised composition graduate of the Jersulem Academy of Music and Dance, make quite the name for herself with electronic dance songs that address controversial political and social issues.
It's enormously-appealing music that says something worthwehile while sounding entirely captivatin, proof that you can have your musical pie and get important messages across too.
"Miss (Mitgagat)" by Nathan Goshen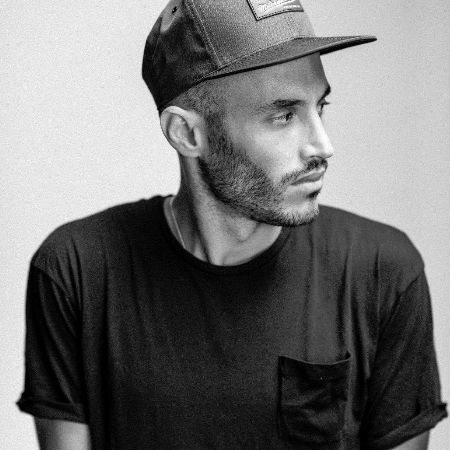 Bursting into the public consciousness in 2016 with "Thinking About It (Let It Go)", which came with a very popular mix by Dutch artist KVR, Nathan Goshen hails from Lod, about 15km SE of Tel Aviv.
Moving between film and TV projects, Goshen has had his life changed by the success he's experienced as he tells We Own the Night NYC:

… it changed my life and my family's life as well, everything from our economical situation, to me not being a boy who's destined to get in trouble all of the time, and of course, that was my dream and I didn't really know or love anything else."
His music is electronic-infused pop, which is given extra buoyancy and warmth by his vocals which carry with them what pleasingly sounds all the emotion in the world.
Goshen is an artist who pours his heart into his songs and it shows in tracks that feels like life set to music.
"Alexandra-Clyde" by Itamar Haluts
If you're a 26-year-old artist known for songs of melodically-rich, folk-influenced, alost-Beatles-esque rock-n-roll, where would you go for inspiration?
Answer New Zealand, and you'd be right on the money as far as Itamar Haluts is concerned, an artist who spent a year following his mandated military service in the island nation picking apples and presumably, getting in touch with his muse.
The result is Alexandra-Cycle, Haluts' first album which, according to Israel 21c, was the result of a lot of creativity and work by the artist:

"Haluts played most of the instruments and recorded the tunes in his father's Rosh Ha'ayin studio. He also did all the mixing and over-recording, mastered the album online in conjunction with Abbey Road Studio, has made two music videos from the album so far, and is touring Israel with his four-man band."
Phew! You'd think that might mean Haluts is taking some more apple-rich R&R but instead he's working on his new project, proof that once the muse is unleashed, you just have to ride the creative wave and see what results.
"Thunder" by DORJ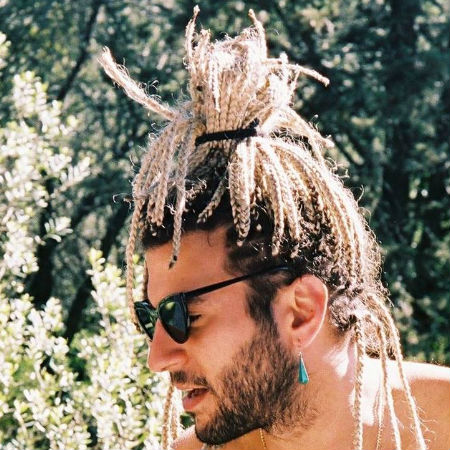 A songwriter and producer, DORJ has had his music described by no less than Clash magazine, which nominated him as one of their "Next Wave" artists, as "sultry, emotional, trip-hop inspired neo-soul".
However you choose to describe it, his music is beautifully, emotionally-resonant, rich with warm, heartfelt vocals, ethereal but lyrically-substantial melodies and a haunting sense of place and time where you feel removed, in the best possible way, from the world around you.
It's striking a chord with people everywhere with the artist relating one particular instance where he discovered just much people were connecting with him.

"DORJ has seen his stock rise across Europe with a sizeable following in Berlin where he has performed at the legendary Berghain, he has been finding success in less obvious places. Recently finding himself in Poland 'We arrived to the place, did a soundcheck, and then wandered around the neighbourhood for two hours. When we arrived back to the venue the place was sold out! I was starting the show and the crowd knew all the lyrics by heart, it was such a real and powerful moment for me.'" (Clash)
You can well understand why; DORJ's music is a beguiling mix of gorgeous sound and meaningful delivery, a rare combination that pleases the head and the heart simultaneously, ensuing that that moment in Poland is never going to be just a one-off experience.
"Selam" by Gili Yalo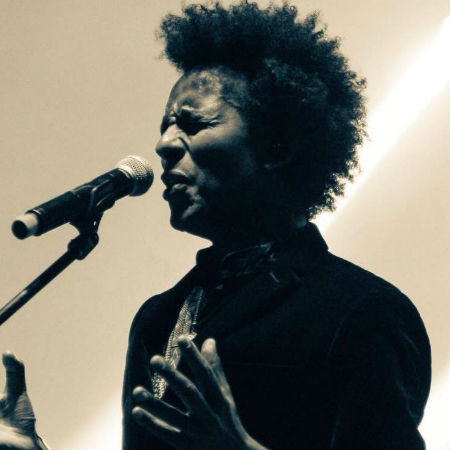 Singing in English and Amharic, the official language of Ethiopia, Gili Yalo's music possesses a giddy sense of infectious energy and joy, reflecting a life largely lived in Israel but with his country of origin very much top of mind as you would expect.
It's a life that has sadly been marked by racism, and while that has left emotional scars, it has had, noted the onetime bar and nightclub-managing artist to Haaretz, had at least one positive side effect.

"'But at least one good thing came of it – I started to take an interest in Ethiopia and look into where I came from. I discovered lively, exciting music with impressive progressions. The five major musical scales in Ethiopian music are pentatonic, so on one hand, the beats are very, very authentic and characteristic of Ethiopia, and on the other hand, the scale is very minor – sad songs with a beat, and people dance as if there were no tomorrow. I connected with this music. Now it is well known among fans of world music. I listened mostly to Ethiopiques collections, which document the golden age of Ethiopian music from the 1970s, when a lot of students from Ethiopia went to study in the West and combined motifs from blues and jazz and local music.'"
This re-discovery invests his music with a richness that his band Zvuloon Dub System have parlayed into music that is delightfully and captivatingly alive, a meeting of two worlds that has seen the artist greeted by well-justified universal acclaim.