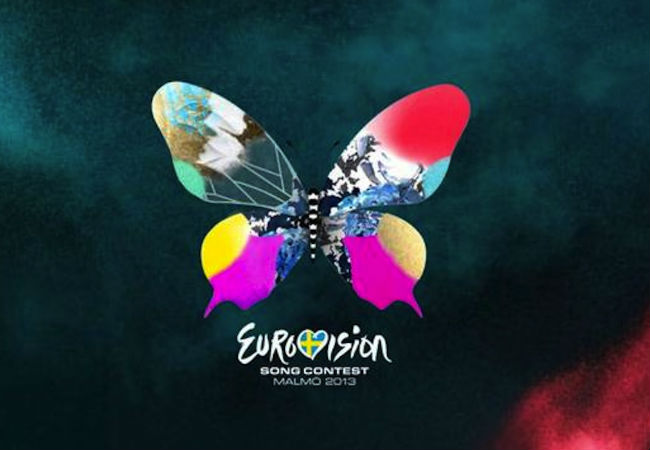 We're so close to this year's Eurovision Song Contest – the first semi-final takes place on Tuesday 14 May – that you can almost taste the herrings, smell the brännvin, and your chances of being blinded by glittery costumes in close proximity, especially Latvia's luminously sparkly outfits, grows ever more real by the hour.
So I thought it high time I caught everyone up on all the news from Malmö, both serious and otherwise, so you can feel like you're part of the bright, shiny, pyrotechnic-obsessed action …
A singing summary
Thanks to the awesomely good people at SBS.com.au, the Australian TV network that broadcasts the Eurovision Song Contest, which goes all out to celebrate the event, for bringing this insanely funny, and bang-on accurate rundown on the songs in contention this year.
It is almost certainly my favourite song of the year – apart from "Birds" by The Netherland's Anouk and "I Feed You My Love" by Margaret Berger – and destined to be a cult favourite.
I give it, naturally, douze points, the highest score possible.
Waiting … waiting 
If you've been lying awake at night wondering which act will entertain during the interval at semi-final 2, wonder no more!
eurovision.tv, the primo source for all your official Eurovision news, posted this on their site causing shivers of excitement among the Swedish pop cognoscenti …
"Malmö, Sweden – We can now reveal that pop star Darin will join Agnes as the interval act next Thursday during the second Semi-Final. The performance entitled Swedish Pop Voices will involve Darin and Agnes performing medleys of their biggest hits."
You can read the rest of the post here.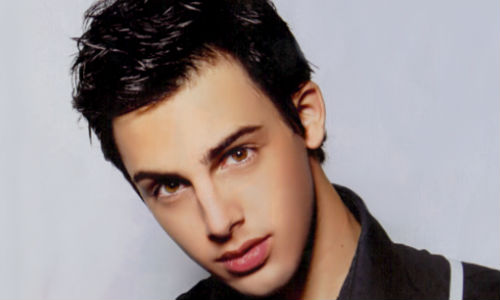 Travelling with Jack
Every year Eurovision hits the road for a series of parties across Europe to drum up excitement for the event. Not all the entrants turn up at every event but it gives fans who can't make it to the event itself – tickets traditionally sell very quickly; even more so this year since Sweden is using a smaller stadium than has been the norm in past years – a chance to experience The Eurovision Song Contest up close and personal.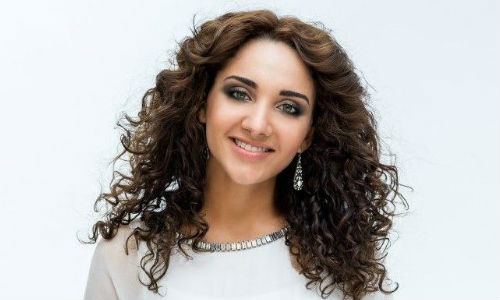 bbc.co.uk covered the British party on Sunday 21 April:
"The Eurovision juggernaut rolled into London recently as the Shadow Lounge in Soho hosted the UK's preview party, and with the competition mere weeks away the anticipation was almost palpable. Eight of this year's hopefuls made it over to Blighty, all keen to give a good account of themselves in front of the UK's most ardent and passionate Eurovision fans and we were on hand to welcome them. Find out their hopes, fears and costume choices for Eurovision in this exclusive video."
You can read the full report here.
Practice makes perfect
Rehearsals are underway in Malmö Arena with quite a few of the entrant countries having already had their chance to practise their moves on the stage and give us some idea of what's in store during semi-finals 1 and 2.
As always eurovision.tv was there to film and record every key change, costume choice and dance move, and you can get some idea of what the rehearsals are like from the footage from day 3 which took place on 8 May:
"Day three is over here in Malmö and we have had another busy programme of rehearsals! As always we have our summary packed full of articles and of course our headlines video."
The winner takes it all
Naturally one of the things that concentrates peoples' minds in the lead-up to The Eurovision SongContest, indeed any contest, is who has a good chance of winning.
The Big Six – UK, Spain, Germany, France, Sweden and Italy – are automatically into the Grand Final on Saturday 18 May, which will be hosted by a lone host this year Petra Mede (Sweden's 2011 entrant Eric Saade will host the green room on Grand Final night) with 20 other places leftover for the 33 countries competing in the elimination rounds.
An unofficial poll on wiwibloggs.com, one of the best Eurovision sites out there, had this to say about who was in the lead on 7 May:
Semi-final 1 (Tuesday 14 May 2013)
"When we last checked in on 15 April,  Serbia's Moje 3 had a 70-vote lead over Anouk. Today they remain in first place, but, following a strong first rehearsal, Anouk has narrowed that lead to just 60 votes. (Serbia's Moje 3 had not yet rehearsed at the time of publishing this article). Denmark remains in third position. Belarus' Alyona Lanskaya—who will emerge from a giant disco ball on stage—has climbed from 12th position on 15 April to fourth today. Ukraine, Ireland, Austria, Slovenia, Moldova and Montenegro round out the top 10."

Anouk, The Netherlands is one of my favourites and I am glad to see she is well up among the leaders (image via eurovision.tv)

Semi-final 2 (Thursday 16 May 2013)
"Romania's Cezar Ouatu has extended his lead and now has more than twice as many votes as Malta's Gianluca Bezzina. Malta has continued to climb steadily with our readers. When we last checked in on 15 April, he was in third position behind Norway's Margaret Berger. But he's knocked her down to third.

San Marino's Valentina Monetta remains in fourth (though she currently leads with the Wiwi Jury). Greece, Finland, Switzerland, Azerbaijan, Israel and Latvia round out our top 10. According to our poll, the following countries will be eliminated: Bulgaria, Georgia, Iceland, FYR Macedonia, Hungary, Albania and Armenia. Georgia will qualify."
You can read all about who is where in the rankings here.
Getting judged (and voting)
Eurovision's voting system, which seems to get tweaked every year but which has largely been in place since 1975 – it is currently a 50/50 combination of public votes and juries made up of industry professionals – can be hard to decipher.
It can also drive you to drink as you wait, at the end of the final night's performances, for every single country in the European Broadcasting Union (EBU) to declare their 10, 11 and 12 point votes live on television (all the smaller point allocations are automatically entered into the system).
So the SBS Eurovisionary, comedian Marcel Lucont has been hard at work deciphering it for you at sbs.com.au:
You can also see his analysis of the contest as a whole here.
* So c'est tout for now – all you need to do is fire up your wind machine, scatter glitter like eye-blindinlg bright autumn leaves and pour a glass or 300 of vodka and wait for the LED screens to spring to life announcing the return of Eurovision to our sadly camp-deprived lives.