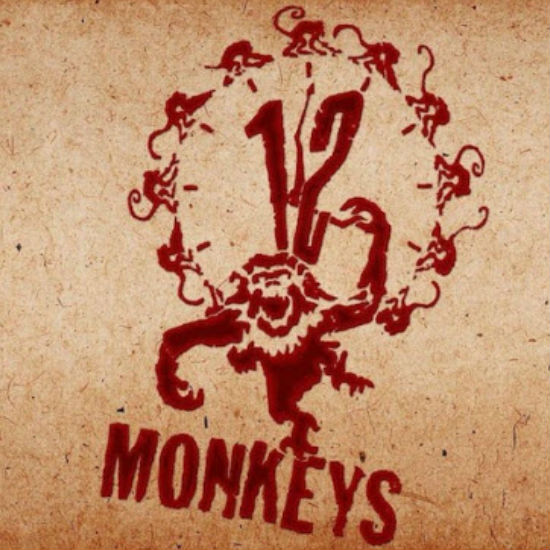 Way back in 1995, an intriguing sci-fi film y the name of Twelve Monkeys, starring Bruce Willis in prime badass mode, dropped into cinemas, one of the first of a wave of apocalyptically-disposed storytelling that twenty years hence has become a veritable flood.
In this particular vision of the plethora of possible dystopian futures that beset humanity, a lethal virus has laid waste to the greater homo sapiens population necessitating a fairly radical course of action:
"An unknown and lethal virus has wiped out five billion people in 1996. Only 1% of the population has survived by the year 2035, and is forced to live underground. A convict (James Cole) reluctantly volunteers to be sent back in time to 1996 to gather information about the origin of the epidemic (who he's told was spread by a mysterious "Army of the Twelve Monkeys") and locate the virus before it mutates so that scientists can study it. Unfortunately Cole is mistakenly sent to 1990, six years earlier than expected, and is arrested and locked up in a mental institution, where he meets Dr. Kathryn Railly, a psychiatrist, and Jeffrey Goines, the insane son of a famous scientist and virus expert." ( by Giancarlo Cairella)
The series, with a script by Travis Fickett and Terry Matalas (Nikita, Terra Nova), is set to pick up where the movie left off with Aaron Stanford stepping in for Bruce Willis as James Coles, and Amanda Schull as Dr. Railly and Noah Bean, Kirk Acevedo (who plays Cole's friend, a loose replacement for the part of Jeffrey Goines possibly) and Zeljko Ivanek also among the cast.
While one trailer does not a firm prognosis for a series make, the trailer certainly looks to have captured the do-or-die mentality of the original movie, as well as neatly bottling up the paranoia, urgency and is-he-or-isn't-he mad vibe.
There are some changes with Cole not so much conscripted as volunteering this time around, his mission set in train by a future version of Dr. Railly who evidently hopes he is persuasive enough to convince her past self to go along with what will sound like, well, the ravings of a madman.
Like any apocalyptic show worth its salt these days, there looks to be layers upon layers of conspiracy with The Army of the Twelve Monkeys not the only game in town, with Cole on the lookout, reasons unknown, for a Leland Frost who no doubt holds the keys to the whole shebang.
Quite whether it will hold a candle to the wild craziness and surreal feel of the original will become crystal clear when Twelve Monkeys debuts on syfy in January 2015.