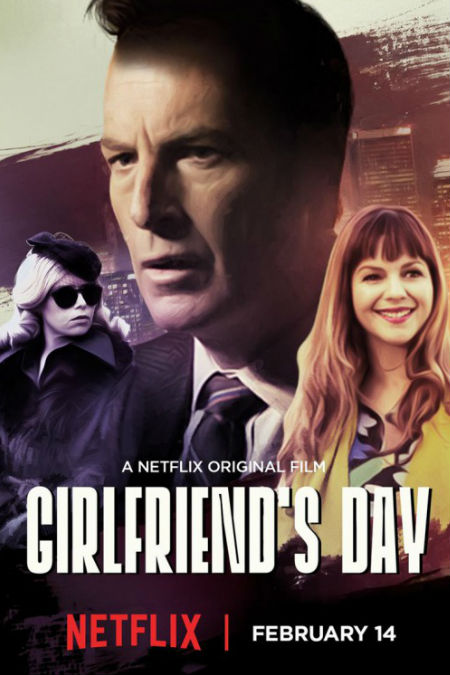 SNAPSHOT
In a city where greeting card writers are celebrated like movie stars, romance writer Ray used to be the king. In trying to recapture the feelings that once made him the greatest, he gets entangled in a web of murder and deceit as writers vie to create the perfect card for a new holiday: Girlfriend's Day. (synopsis via Netflix)
Life is a series of ups and downs, sometimes on a daily basis.
But if you're Ray, the once great writer of romantic greeting cards who has fallen on hard times so profound that his only escapism is watching homeless men fight on TV, the downs far outweigh the ups.
His only way out of his wordless hole? A contest launched by the city's mayor, in honour of a new holiday called Girlfriend's Day, to create the perfect, heart-fluttering greeting card.
It has the potential to restore Ray's fortunes and set back on the path to greeting card greatness but there's a lot at stake and some people are willing to do anything to win.
Such as inflict paper cuts in some weird and painful places.
It sounds like a quirky, clever premise and with Bob Odenkirk both starring and writing (with Eric Hoffman), it's bound to be an hilarious excursion into life's rise and falls and the insane (and very funny) amount of effort it takes to turn things around.
Girlfriend's Day is yours to Netflix and chill on 14 February.