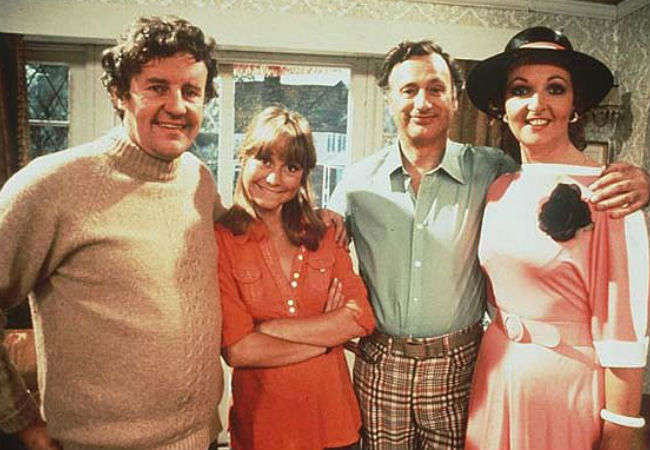 For anyone growing up in the 70s and 80s, with even a passing affinity for British sitcoms, which were by anyone's reckoning experiencing a golden age of sorts, it was hard to miss the irrepressible presence of Richard Briers.
Through series like The Good Life and Ever Decreasing Circles, Richard Briers proved time and again that he was both an accomplished actor and a comic genius with the ability to give life to characters who even now are talked about as some of the most memorable to emerge from that period.
While his role as Tom Good in The Good Life, where he played a one-time corporate cubicle dweller who throws it all in for a life of suburban self-sufficiency with his wife Barbara (Felicity Kendal) much to the horror of neighbours and friends Jerry and Margo Leadbetter (the late Paul Edddington and Penelope Keith) is what he is primarily known and loved for, his favourite role was as Martin Bryce, an irascible, almost unlikeable character from Ever Decreasing Circles.
After a break of some years he returned to the television genre that made him famous as Hector, Laird of Glenbogle in Monarch of the Glen in 2000, earning him a new legion of devoted fans, to add to the many who never forget the iconic roles of years earlier.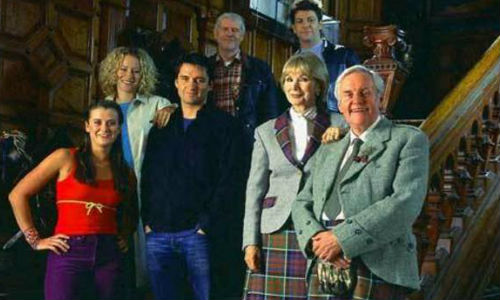 But as a graduate of RADA (The Royal Academy of Dramatic Art) in the UK, he did not confine his acting to just sitcoms, becoming known as an accomplished Shakespearian actor when he joined Kenneth Branagh's Renaissance Theatre Company in 1987 where he performed a number of significant roles, according to theweek.co.uk:
"Malvolio in 'Twelfth Night' was followed by a lead role in 'King Lear' which the Telegraph's Damian Thompson calls 'one of the finest in living memory'. Briers also played Polonius in 'Hamlet' and appeared in 'Coriolanus', 'Henry V' and 'Much Ado About Nothing'."
He also appeared in a number of films throughout the 1960s, including his debut Bottoms Up (1960) and The VIPs (1963) and in later years starred in movies as diverse as Michael Winner's A Chorus of Disapproval (1989), and Cockneys vs. Zombies (2012), which, according to Wikipedia, saw him run "up his largest on-screen death count: seven."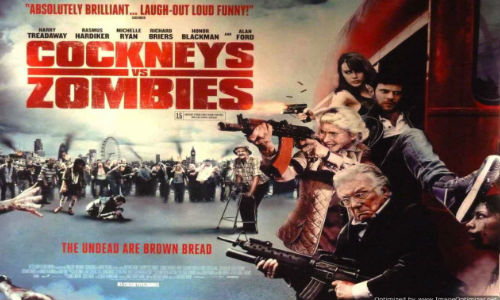 Away from acting, he was regarding as an unfailingly convivial, warm and generous man with Stephen Fry tweeting today that Briers was "the most adorable and funny man imaginable" and Richard Branagh noting that "he was a national treasure, a great actor and a wonderful man. He was greatly loved and he will be deeply missed."
It's a sentiment I will heartily echo.
While of course I didn't know the man personally, I always felt like he was the sort of person who would be every bit as delightful away from his roles as he was in them – there was something about that engaging twinkle in his eye when he was in The Good Life as Tom Good, the show I adored him in most, gently teasing Margo or sharing a private joke with wife Barbara that suggested a lovely person inhabited the life lived away from the cameras.
He enjoyed an almost perfect chemistry with Felicity Kendal, with whom he reportedly lost contact in  real life, that enchanted me.
I knew it was a TV show and that these two people weren't actually married in real life, but there was something so sweet, genuine and heartfelt about their interactions, and the superb comic timing that underpinned it all, that I wanted to believe, desperately that itv was all real.
Certainly when my family sat down to watch it, I was enveloped in a cosy world where you could throw away the corporate shackles of the 9-to-5 job, grow all your own food, make your own clothes and be blissfully happy with the woman you loved while doing it, and where even your sometimes unhappy neighbours would always remain your friends first and foremost.
It was a beautifully written role, and Tom Briers brought it to life with such vivacity, cheekiness and joy, giving me in the process so many treasured warm beautiful memories, that he will never be forgotten, and will live on far beyond the lifetimes of everyone who fell in love with him all those years ago.
Thank you for a wonderful world of memories Richard – we will miss you always.