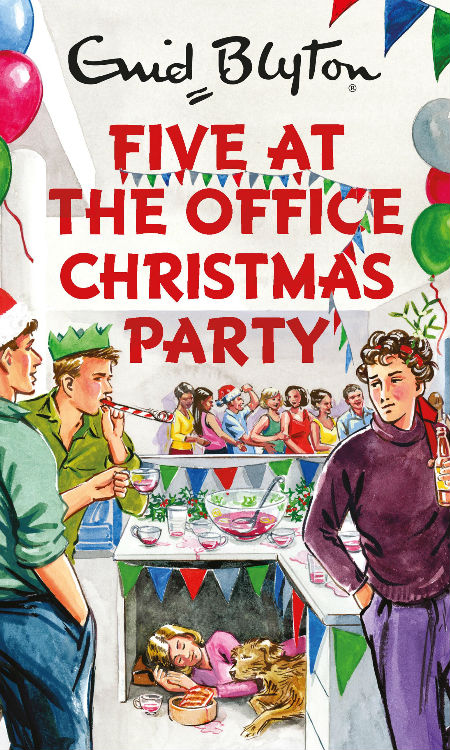 If you are of a certain age, and I mostly am, and spent your childhood reading the books of British author Enid Blyton, you will be more than a little aware of her Famous Five books which feature siblings Julian, Dick and Anne, cousin George (Georgette) and of course, Timmy the Dog.
In book after seemingly endless book – there were 21 in the series in all, a far cry from the six to eight titles Blyton originally intended to write – the gang cheerfully set off for adventures in the countryside before encountering some relatively innocuous plot or something that they duly solve, over some hearty country food.
It's all very sweet, nostalgic and heartwarming with the five romping around with no adult supervision in the most carefree and idyllic life imaginable.
A life so innocently twee that it is crying out, damn neat shouting really, which is what a bunch of British comedians – Peter Richardson as Julian, Adrian Edmondson as Dick, Dawn French as George and Jennifer Saunders as Anne, collectively known as The Comic Strip Presents … – did back in 1982 in Five Go Mad in Dorset.
Now, with the Five still very much ripe for some modern parody, Bruno Vincent, channelling his inner Enid Blyton, has delivered up Five at the Office Christmas Party, another in the Enid Blyton for Grown-Ups series which include such evocatively funny titles as Five Go Gluten Free, Five Lose Dad in the Garden Centre and Five Escape Brexit Island.
The idea behind the books, says Vincent in The Telegraph, is to make merry with the foibles of the modern world through the prism of the Famous Five and their memorable, quite distinct characters:
"These new books aren't mocking Blyton's prose style or her values – rather, they're making fun of modern life and the trials of adulthood through the eyes of four wholesome, British middle-class characters. Hence titles such as Five Go On A Strategy Away Day, which should resonate with anyone who has sat through a bonding session at work."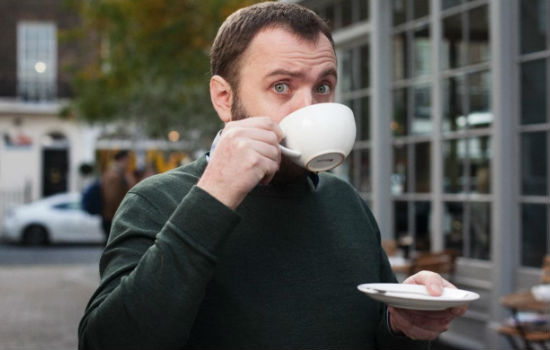 While there are no "lashings of ginger beer" – this was actually never uttered in the Famous Five books; rather this hilarious reference to the Five's incessant love for food and lots of it was the product of the Dorset send-up – there's plenty of booze, courtesy of a now very grow up Julian who seems to spend much of his life drunk and falsifying his CV.
Fired from his high-flying job when his boss queries whether he really played in the French Open and spent two years mapping the Marianas Trench, he goes to work at his cousin Rupert's "Special Sales" company doing good old bog-basic data entry with his siblings and George, and even Timmy who for reasons unexplained, pops up everywhere including at the titular Christmas party.
Working in what can only be described as simultaneously an ordinary, dysfunctional office with the expected range of idiosyncratic personalities and an oddly oblique one in which the core business objectives are weirdly oblique, pompous Julian, laidback Dick, sensible George and sweetly idealistic Anne – this draws on Vincent's own description of the characters in The Telegraph article – soon find themselves asked by Rupert to plan the Christmas party, a poison chalice if ever there was one.
Playing up Julian's predilection for self-indulgent leadership, and the unwillingness of the others to challenge in any kind of substantial way, which seems his blow the party budget "researching" it, Five at the Office Christmas Party is an hilarious satire of modern office culture in general, and Christmas parties, with their minefield of professional and social pitfalls, in particular.
There's even a quirky, very Famous Five ending which will delight anyone who has ever read the original books.
Five at the Office Christmas Party isn't so much laugh-out-loud funny as it is slyly, wittily subversive, giving us the four characters as they very well may have become in adulthood. (In Blyton's books, they are, as you'd expect, eternally young and out-and-about in the southern English countryside.)
Vincent doesn't overstay his welcome, not there's much risk of that given how beautifully and perfectly pitched the book is, with the Christmas party parody coming in at a festive-friendly 104 pages, which includes artwork that mimics that which appeared in 21 original titles.
As updates go, particularly ones with a keen eye on the cynical sensibilities of 21st century life, the book is a triumph with just enough narrative to sustain it, some deft characterisation that really does feel like the Famous Five all grown-up (lord knows how Timmy is still alive but I'm willing to let that slide since what's the Famous Five without him?), mirth-inducing oneliners and pithy observations and the sense that if Blyton was still alive and looking to update her characters for an older audience, she might just go down Vincent's road.