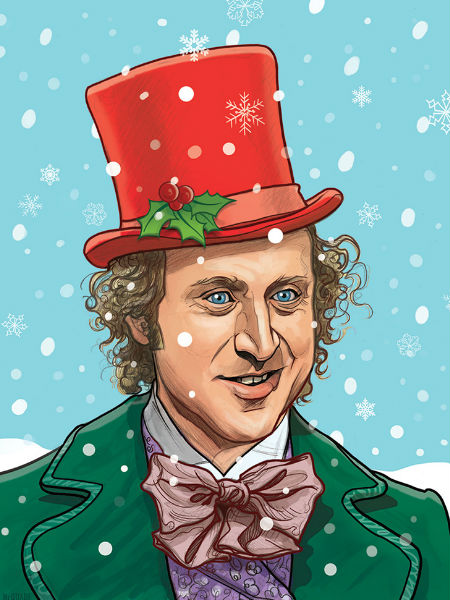 As a pop culture junkie, I love the idea of combining my passion for movies, books, TV shows and music with my equally enthusiastic love of Christmas.
So heartfelt thanks to Brooklyn illustrator P. J. McQuade who has designed a range of awesome Christmas card, which you can buy at his Etsy store, featuring a host of pop culture luminaries such as Doctor Who, Harry Potter, Die Hard's John McClane and Hans Gruber, Willie Wonka (he of Chocolate Factory fame) and even Curb Your Enthusiasm's Larry David.
They're beautifully done, the perfect way to say "Merry Christmas!" to your movie or TV show-loving friends, and who knows maybe you'll want to decorate your own walls with McQuade's gorgeous pop culture nod to the holidays.
So don't delay – grab your one-of-a-kind Christmas cards today!