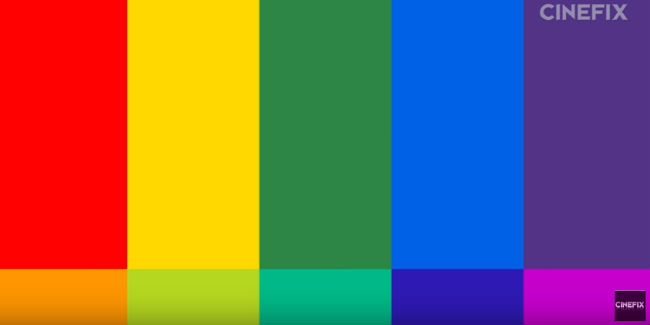 SNAPSHOT
Color is one of the most effective tools in a storyteller's arsenal. From fiery red, to the coldest blue, a great filmmaker knows just what colors to paint on the screen. Move over light and shadow, lets take the color wheel for a spin! Here are the very best uses of color in a movie ever! (synopsis via Laughing Squid)
Being a visual medium, film relies every bit as heavily on what we see as the story it is telling.
Cinefix has once again demonstrated how vitally important it is to have every visual piece perfectly in place, concentrating this time on the top 10 ways film has used to colour to convey story, a sense of time or place, emotional states and a host of other elements critical to truly impacting film-making.
The usual well-deserved suspects are accounted for such as The Wizard of Oz, American Beauty and What Dreams May Come, but this brilliantly done piece examines the use of colour in films you may not immediately think of such as Schindler's List (that red coat is an emotional blow every time), O Brother, Where Art Thou?, Vertigo and Mad Max: Fury Road.
It's immersive, instructive and a reminder of just brilliant the very best filmmakers are at creating a world away from our own and taking us deep into the engrossing tales they are telling.