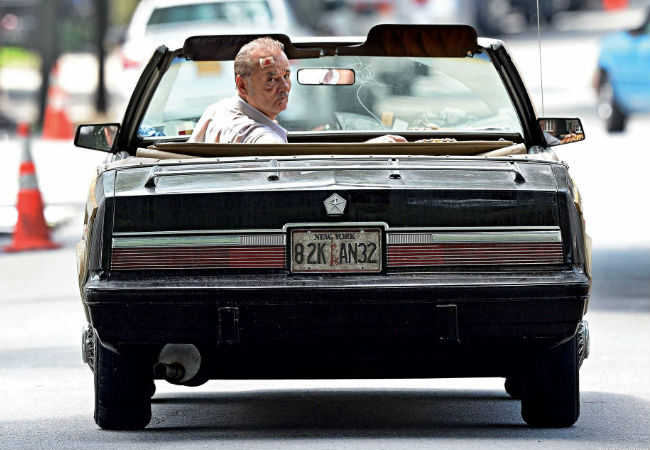 SNAPSHOT
Maggie (McCarthy), a single mother, moves into a new home in Brooklyn with her 12-year old son, Oliver (Lieberher). Forced to work long hours, she has no choice but to leave Oliver in the care of their new neighbor, Vincent (Murray), a retired curmudgeon with a penchant for alcohol and gambling. An odd friendship soon blossoms between the improbable pair. Together with a pregnant stripper named Daka (Watts), Vincent brings Oliver along on all the stops that make up his daily routine – the race track, a strip club, and the local dive bar. Vincent helps Oliver grow to become a man, while Oliver begins to see in Vincent something that no one else is able to: a misunderstood man with a good heart. (synopsis via Coming Soon)
Vincent is not a very likeable man.
Stung by, let's generously call it a less than successful life, he's retreated into an anti-social cocktail of irascibility, drinking and trips to the race track, bar and strip joint, hardly the sort of world you'd want to throw a naive, highly impressionable 12 year old boy into.
But single mother Maggie doesn't have much choice and so Vincent meets Oliver and in the true tradition of heartwarming odd couple stories down through the ages, find they have a lot more to contribute to each other's lives than they thought.
Of course before all the life lessons can be learnt and bonds forged, at least one member of the party has to be downright nasty to be around, so nasty in fact that no one but their newly paired opposite seems to want to have a bar of them.
With characters this dislikable, it'd be very easy for less-talented actors to turn them into people so unpleasant that you'd be tempted to tune out of the movie before you got anywhere near the warm and fuzzy part of the proceedings.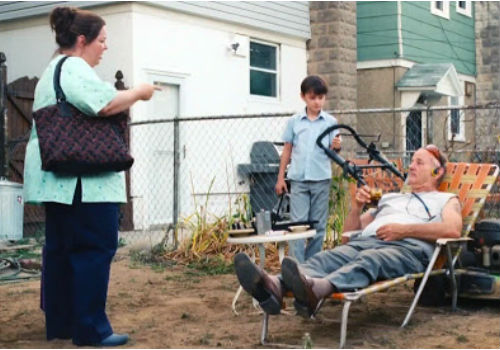 But in a stroke of genius by first time feature director Theodore Melfi, who also penned the screenplay, Bill Murray, who really should have more than one Oscar nomination to his name (for Lost in Translation), has been cast as Vincent, instantly rendering this potentially one note character with all manner of layers and nuance.
While Murray is definitely the highlight of this film, I'm impressed too with everyone in the cast – Melissa McCarthy ditches her raunchy beer-guzzling persona (soon to be seen once again in Tammy) for a kindler, gentler role as Oliver's mum, while newcomer Jaeden Lieberher has the right balance between sweet and funny that saves him from descending too the dreaded "Cute Kid" category.
Naomi Watts too is a standout as pregnant stripper Daka, a woman who is amazed that anyone could actually like Vincent, leading her to quiz Oliver at length about why he enjoys spending time with the neighbourhood grump, creating in the process what looks like a very funny scene.
Delightful too, as he is in just about everything he does is Chris O'Dowd as Oliver's priestly teacher who brings the right amount of goofy yet fatherly concern to his role.
And I will confess that for all my love of dark, gritty indie flicks, that sitting down with a feel good comedy-drama like St. Vincent is a real pleasure, a chance to be reminded that life does occasionally make nice with humanity and gives us the most unlikely of friendships right when we really need them.
St. Vincent opens in USA on 24 October 2014 and Australia on 26 December.