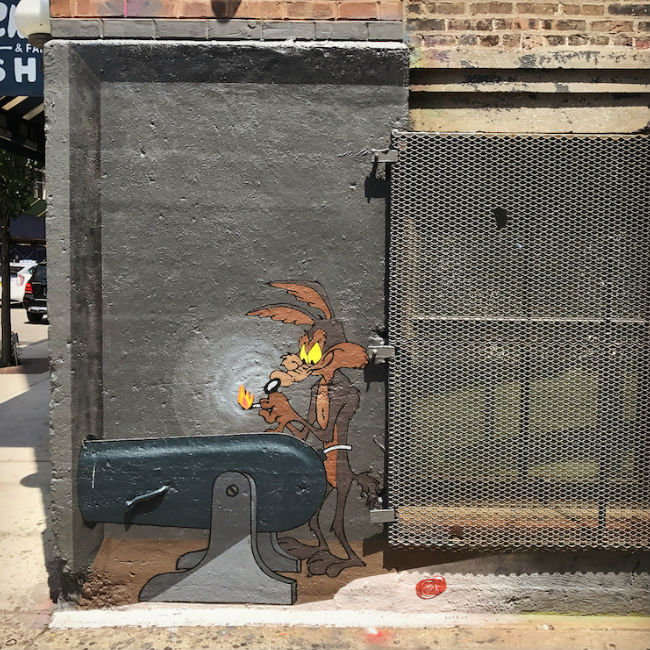 I watched a lot of cartoons when I was a kid.
I mean, a LOT of cartoons. It explains why, even now, that I'm obsessed with new cartoons, their look, feel and sensibilities, but why the old ones such as Hanna-Barbera suite of lamentably shortlived series (The Flintstones and Scooby Doo aside, of course) and Looney Tunes continue to entrance and delight.
Among the Looney Tunes pantheon of greats – let's be fair, it's ALL of them – one of my favourites is Wile E. Coyote, largely because of his mix of hubris and confounded vulnerability, as he tries again and again to trap Roadrunner but never quite succeeds.
In honour of his quixotic quest to trap the untrappable, artist Erik Lee has created a four part street art installation, Free Bird Seed, in Soho, Chicago which details yet another attempt to lure the Roadrunner in with yummy free edibles.
We all know it won't work, but God bless Wile's willingness to keep on trying and Lee's loving homage to his endlessly unsuccessful quest.
For the full suite of four photos, go to Laughing Squid.