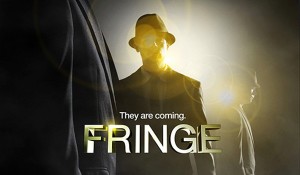 It's been well touted that the final season of Fringe will largely take place in 2036, when the mysterious Observers, who have been present throughout the series, and share a predilection to play god, and do more than just look on benignly, are in control.
Their rule is the ultimate in control-freak mode dictatorship, which will turn Walter, Peter, Olivia and Astrid, who have been frozen in amber in the intervening period in amber, into major thorns in the side of this odious regime when they re-emerge from their decades long prison.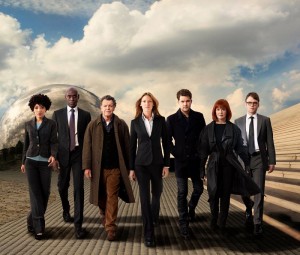 As John Noble, who plays Walter Bishop notes (in a post by Matt Webb Mitovich on tvline.com):
"Walter, Olivia, Astrid and Peter are insurgents, so we know all the dirty tricks that have been played against us. We'll be learning from the past."
While we can't say for sure how this insurgency will play out, one thing is for sure – the evil Observers remain creepy as hell, and the ultimate in bad ass dictators with a fondness for propaganda and suffocating societal control.
And once again, the trailer for season 5 of Fringe from this year's Comic-Con.