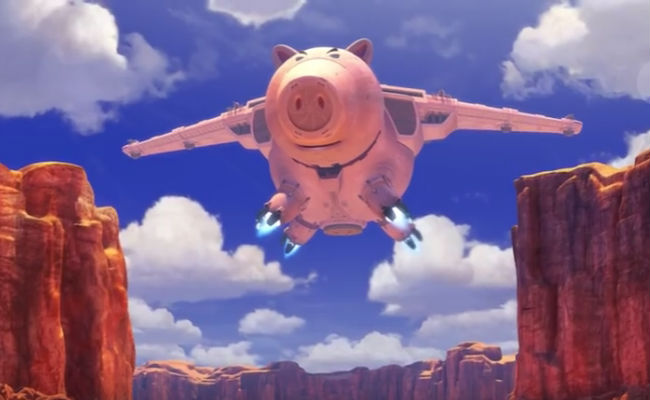 Mash-ups are all the rage in our digital postmodern age.
So it makes perfect sense that someone would eventually merge together The Rogue One: A Star Wars Story trailer with some tasty Pixar scenes to create the kind of movie that I would see in a heartbeat.
I mean, there's no chance in hell I will miss seeing Rogue One, which effectively acts as a minor prequel to Star Wars: A New Hope aka Star Wars, the first film that captured my young cinephile-in-the-making's attention, but the idea that the entire could be told using Pixar's pantheon of characters is the stuff of storytelling dreams and one I would happily and unreservedly embrace.
Who wouldn't want Ham from Toy Story as an Imperial Cruiser? Or Mike Wazowski from Monsters Inc. as a shackled Death Star plans-stealing, Rebels hero-in-the-making Jyn Erso? C'mon everyone wants that and so YouTube user Darth Blender has given it to us, and very good it is too.
And so you can compare and contrast and delight in Darth Blender's superb work, here's the original un-Pixared trailer for Rogue One.
And as a Star Wars mash-up bonus, here's The Force Awakens getting some Friends loving …