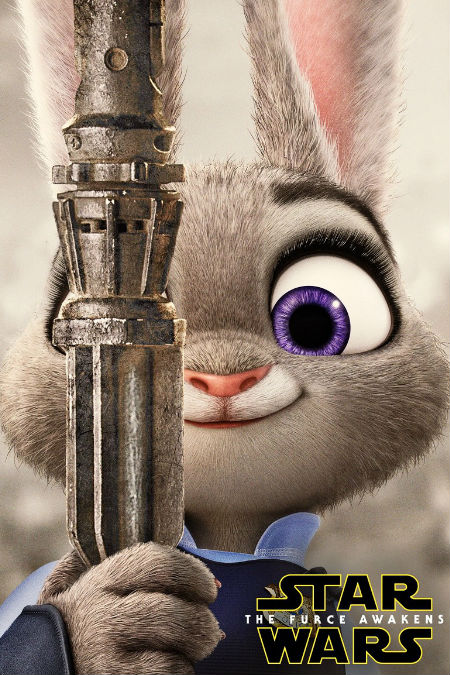 My my my but the makers of Zootopia, a film about a world in which animals are the civilised ones and live in a unique city dividd by climate zone rather than races, are having some fun, OK a whole lotta fun, marketing their film.
Granted they've used many of the standard tricks to let the world know this promising animated feature exists from a teaser trailer to a highly-creative, eye-catching poster and some great concept art to an hilariously sloth-full sequence which proved once and for all why going to the motor registry to get anything done can be an ordeal at the best of times.
But the release of a series of parody posters, putting a uniquely animalistic spin on the big movies of 2015 such as Jurassic World, Ex Machina, and Star Wars: The Force Awakens, is the icing on a very visible hey-world-we're-here cake.
As Screenrant notes, the fact they didn't parody some of the bigger family-friendly movies is a little odd but then you need to get the parents in the door every bit as much as the kids right, and who buys the tickets after all?
And when the posters are this much fun – yep there's that word again but honestly they are, they really, really are – then you're more than happy to go along with their choices.
Zootopia opens in USA on 4 March 2016 and Australia on 17 March.