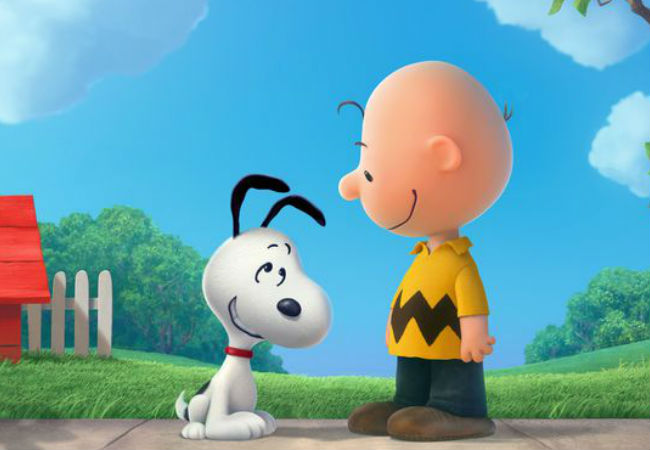 I have loved Peanuts for a very long time.
I can say without any hesitation whatsoever that it is my favourite comic strip of all time -this is in a world where Calvin and Hobbes, Get Fuzzy and  a host of other comics have also captured my heart and mind – a treasure trove of richly drawn characters, intelligence, wit, whimsy and time honoured values.
It should in all reality have gone the way of the Dodo by now, crowded out by so many newer more edgy, amusingly cynical strips like Pearls Before Swine and Dilbert (both of which I also adore though for vastly different reasons) yet it not only endures but has increased its popularity year on year, remaining in newspapers like The Washington Post even as other newer comic strips are culled.
That is all the more remarkable given that its creator Charles M. Schulz died in 2000 and no new strips have been produced since that time (although an innovative collaboration between Kaboom!, an imprint of Boom Studios and Charles M. Schulz Creative Associates has resulted in an ongoing series of comic books composed of old material and new strips drawn by approved artists).
Its ongoing popularity is largely due to the fact that it has never deviated from its established formula and that the heirs to Peanuts empire haven't hired a new cartoonist to create all new strips or sought to update it simply to keep up with current fashions.
So it makes sense when making an all new Peanuts movie, the first since 1980's Bon Voyage, Charlie Brown (and Don't Come Back!!), that producer Craig Schulz, one of the creator's sons, and screenwriter grandson Bryan (working with writing partner Cornelius Uliano) have stuck hard and fast to what has made this strip such a beloved part of many peoples' lives.
In an article on USA Today's online site, Craig had this to say about their approach to bringing this new tale to the big screen:
"I'm way more protective than my father would have been. Our No. 1 goal was always to be authentic to his work and legacy."
The film will encompass all the characters from the comic strip including long suffering protagonist Charlie Brown, his nemesis of sorts Lucy, and of course Snoopy, who will be shown with "soft-white fur" as he takes to the air in dramatic recreations of his battles with the fearsome Red Baron.
One key departure from the films of old and Bill Melendez's 70 or so TV specials which began with 1965's A Charlie Brown Christmas, is that the new movie will be produced in 3D computer-generated animation, something which Craig doesn't think his father would have objected to at all:
Craig believes his father would have "embraced the technology."

"It would have been absolutely logical for him to have come onboard," he says. "And it brings you closer into the comic strip."
(source: USA Today)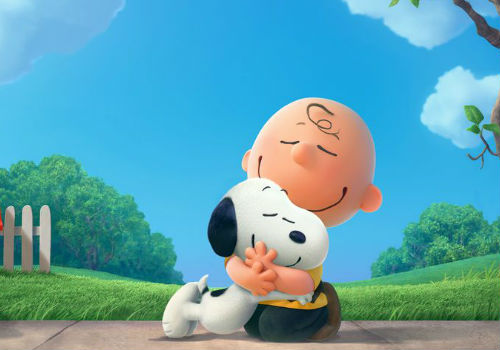 Technology aside though, the commitment is to craft a movie that is totally in keeping with the spirit and values of the Peanuts comic strips as director Steve Martino, who got the gig thanks to his scrupulously faithful 2008 adaptation of Dr Seuss's Horton Hears a Who, explains:
"For Martino, who has memories of reading the Sunday comic strip faithfully, the film and story will remain classic, focusing on Charlie Brown's perpetually positive attitude. He vows to bring this message into a new world, however cynical.

"Charlie Brown is the guy who picks himself up after every fall and tries again. That's what is powerful to me," says Martino. "These characters are known and loved worldwide, and now we have an opportunity to bring them to a new generation.""
(s0urce: USA Today)
We can judge how successful they've been when Peanuts opens on 6 November 2015.
* You can read some additional facts about the movie at Slash Film.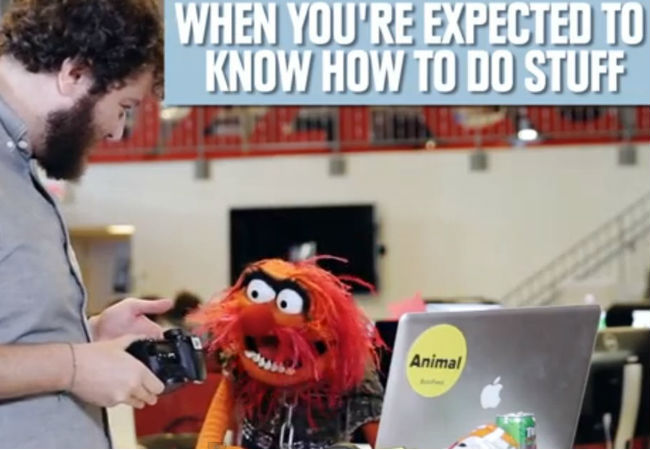 WHAT IF THE MUPPETS WERE INTERNS?
Well you just know it wouldn't be just another day at the office don't you?
How could it be when you have Animal on, ahem, camera "repairs", the Swedish Chef getting mistaken for a Dutch cook, and Miss Piggy choosing 20 "much better" shots of her own big star self than 20 adorable shots of someone called, um, who was it again, oh yes, Jennifer Lawrence?
As the brave souls at Buzzfeed discovered, The Muppets may make awesome globe trotting superstars but they make terrible interns.
It's a good then that they have a new movie Muppets Most Wanted out in the USA on 21 March and in Australia on 10 April since it's unlikely they have a future in digital new media.
Except for starring in it, of course.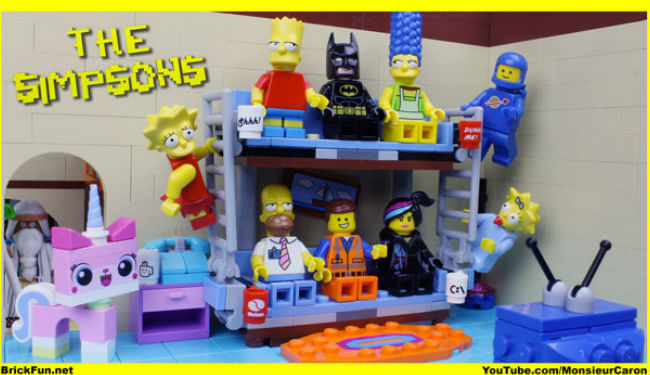 THE SIMPSONS GO TO (LEGO) PIECES …
If you could bring together The Simpsons and the "everything is awesome" vibe of Emmet and Wyldstyle from The LEGO Movie, you would have a pretty amazing piece of animation wouldn't you?
Of course you would!
Brick-building visionary MonsieurCaron of Brickfun.net decided to act on this superlative piece of animation inspiration and created the following delightful riff on The Simpsons' opening couch gag, which was made even more awesome by inserting the special double decker couch from The LEGO Movie.
The result is a chaotically delightful, bright and colourful homage to both LEGO and The Simpsons, a synergy of fun made in pop culture heaven.