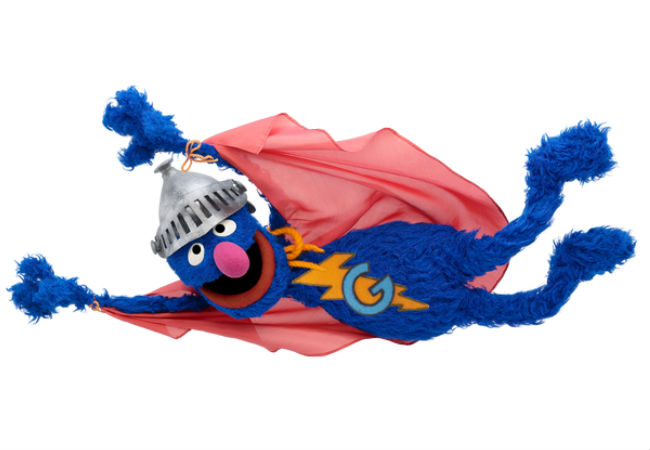 It's always fun to play around with an established property, be it a song, film, TV show or book, or meme.
In fact, creatively re-interpreting someone else's pop culture darling is a mainstay of the current entertainment landscape, with technology giving every would be Spielberg or Kanye the chance to show what they would have done with a particular song or movie if only they'd been given the chance.
Often these would be auteurs, DJs and literary greats go on to produce startlingly original works of their own but until that happens, re-imagining (to use a term that was in vogue a few years ago in movies at least) another's output becomes a great calling card, especially if it's as wonderfully done as some of the videos in this post.
Of course the Sesame Street clips are all wholly original because I adore them just as they are, but I couldn't go past the brilliant re-interpretations of iconic movies like Frozen (which has become a juggernaut of epic proportions), Toy Story and Star Wars which are inspired works by some very clever people …
ZACHARY LEVI AND BERT
Quite frankly you'd have to pry my smartphone out of my hands with a crowbar so addicted to blogging and social media have I become.
But how can you argue with the likes of Zachary Levi, Bert and Grover when they urge you to leave your phones and iPads inside, and head outside into the sunshine where "every tree is trending" and "the birds tweet just to say:
 You should really take a walk on this lovely sunny day" ?
Honestly just disregard the urge to filter, or tweet or poke and head on out and enjoy the day!
Just finish reading this post first will you?
(source: Laughing Squid)
SUPER GROVER
And here's a classic clip of Super Grover because … like I need a reason …
FROZEN HORROR
I know, I know, Frozen is all about true, deep filial love and the willingness to go and beyond to help someone you care about find a way out of an awful situation.
And that's all very heart warming and Hallmark-like, and worthy of a song.
But just for one clip, I think you should "Let It Go" (I do not apologise for the use of the song title in this way; not even remotely) and consider whether "Do you want to build a snowman?" isn't just a tad creepy.
OK, a LOT creepy …
(source: Movie Fone; kudos to Bobby Burns for this inspired take on Frozen)
TOY STORY HORROR
Woody and Buzz had their problems at the beginning sure and Toy Story did an admirable job of now shying away from darker issues like rejection and obsolescence and the fickleness of people when the shiny and new proves more attractive than the dependable and the much-loved but could you have taken all those elements and made a horror movie of it?
If you're the insanely gifted Bobby Burns, yes, yes you could …
(source: Laughing Squid)
TARANTINO'S STAR WARS
Apologies if this is looking like the Bobby Burns show (actually I'm really not but it seemed impolite not to say something) but he's so damn clever, managing to weave all manner of Tarantino's calling cards into this impressive take on Star Wars as one of the master director's blood-soaked, fun-fueled projects …
(source: Huffington Post)
LEGO STAR WARS
And last but very much not least, YouTube user dzine123 has released another in is epic LEGO re-tellings of the Star Wars saga – for Star Wars Day last year he released his take on the original movies; this year the prequels got his inspired creative loving – which explain the plot all three movies in each group in under 3 minutes.
It's clever, it's funny and both clips are an absolute joy to watch.
And, of course you'll be totally up to speed for Episode 7 when it arrives in theatres late next year!
(source: Paste Magazine)