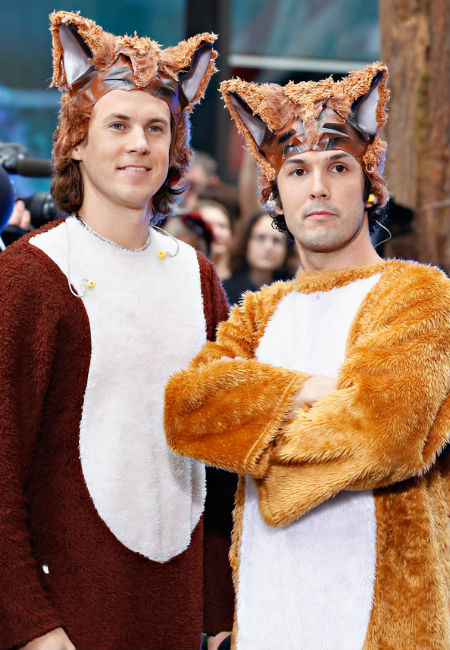 Not content with their accidental novelty song "What Does the Fox Say?" clocking up 215 million views on YouTube, making it the biggest pop phenomenon on the planet since Psy's über-popular "Gangnam Style", and inspiring a host of affectionate parodies in the process such as the delightful one between a fox and Cookie Monster on Sesame Street, Ylvis are now turning their attention to the world of children's literature, according to buzzfeed.com.
From December 10 this year when Simon and Schuster's Children's Publishing releases the What Does the Fox Say? book, children, and I daresay a sizeable number of adults, can read along to the joyously boppy song which was recorded as a stunt by the pair who host a top rating variety show on Norwegian TV.
And yes, I will be buying a copy … for my niece and nephew of course.
No, not really, for me, totally for me.