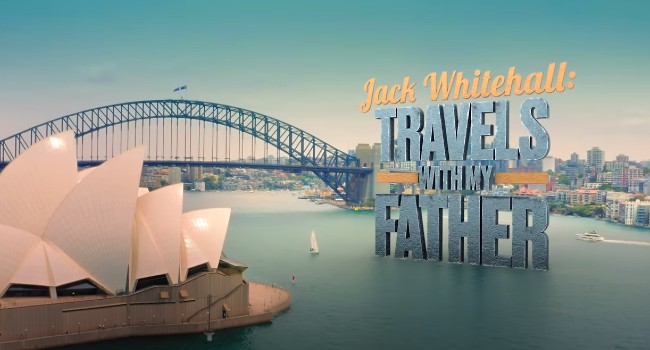 SNAPSHOT
Jack and Michael Whitehall return with Season 4 of Travels With My Father, and this time they're going down under. Join the duo as they tackle wild Emus, visit the Sydney Opera House and attempt Drag. (synopsis via YouTube (c) Netflix)
This will surprise absolutely no one but travel is a non event this year.
Well, international travel anyway, and for people in Australia where pretty all the states have closed their borders in one form or another, and entire cities are in lockdown, within the country too.
So, it is with great joy that we have Jack Whitehall back on our streaming screens with the fourth series of Travels With My Father where reasonably relaxed and far less relaxed father try to get through an entire trip without killing each other.
Sure, there's grumpiness and clashing aplenty but through it all, you get the feeling Jack and his dad actually get on just fine, despite being very, very different.
Plus, it's funny and when you can't travel and everything is VERY serious, that is pretty much the perfect COVID stress-relieving package.
Travels With My Father (season 4) is currently streaming on Netflix.